Britain's Prince William has made history as the first member of their royal family to appear on the front cover of a gay magazine.
William appears on the cover of the July issue of leading UK gay mag Attitude, and speaks out against homophobic bullying and the mental health implications associated with it.
He is pictured smiling on the cover with the caption: "No one should be bullied for their sexuality or any other reason" running beside his name.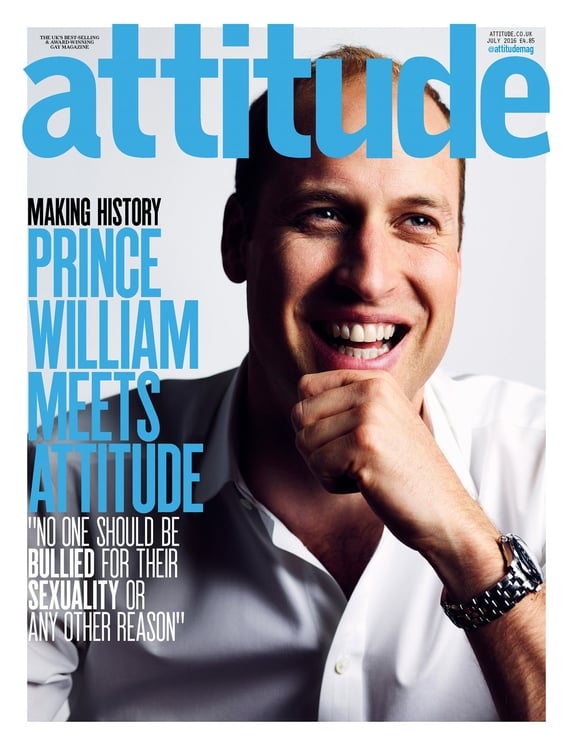 Prince William on the cover of Attitude magazine
The landmark cover came about after Prince William invited the magazine to bring members of the LGBT community to Kensington Palace in May to listen to their experiences of bullying and the negative mental health affects it can have.
He told Attitude: "No one should be bullied for their sexuality or any other reason and no one should have to put up with the kind of hate that these young people have endured in their lives.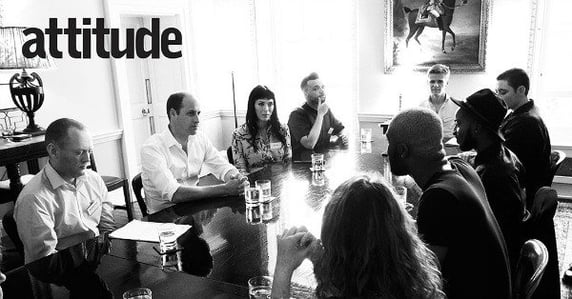 He went on to urge anyone who is being bullied for their sexuality to contact someone they can trust, saying: "You should be proud of the person you are and you have nothing to be ashamed of."
Yesterday Prince William and his wife Kate signed a book of condolence at the US embassy in London for victims of the massacre at a gay club in Orlando early last Sunday morning, which left 49 people dead.