After parting ways a couple of weeks ago, Taylor Swift and Calvin Harris are reportedly on good terms, but like her hit song it seems the pair are never ever ever getting back together.
It's been nearly two weeks since the superstar duo decided to end their relationship after just over a year together.
After the news of their split broke, they addressed the news on Twitter with Harris tweeting, and Swift retweeting, "The only truth here is that a relationship came to an end & what remains is a huge amount of love and respect."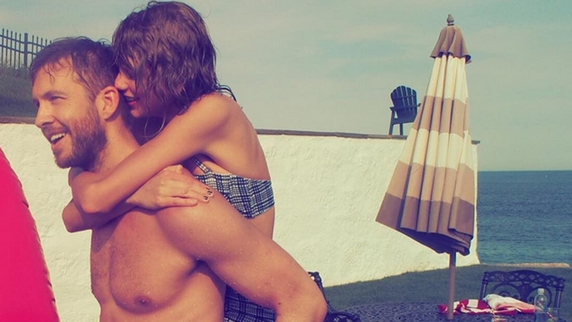 Calvin Harris and Taylor Swift - Instagram/TaylorSwift
Fans that are hoping for reconciliation will be disappointed, however, as the former couple are said to feel that they made the right decision.
"Taylor is not sad anymore about the breakup," a source told E! News. "She knows it was for the best. They are not on bad terms. They have communicated since the breakup, but getting back together is something that's not in the cards for either of them."
The source continued, "Taylor is hanging out with her friends and keeping busy. She wants to be single for a while and have a relaxing summer. She has some plans to travel this summer. Taylor has also been writing new music."
Well at least she has this to sing for the time being.