Film director Ken Loach may be a Big cheese with film critics but it seems he's also partial to a a Big Mac - well directing one anyway.
The two-time Palme d'Or winner has spoken about his acute embarrassment over a McDonald's advert he once made when he was short of money.
Loach, who's best know for the fierce social realism in his movies and outspoken left wing views, made the commercial for the fast-food chain back in in 1990.
The ad features a man who accompanies his wife out shopping for clothes. Not exactly thrilled by the experience, his spirits dramatically rise when he is (of course) allowed to go for a McDonald's burger.
"It sits really badly on my conscience," Loach says in a new documentary about his life and work. He also admitted that directing the McD's ad was "worse" than having voted for the Tories when he was younger.
The film director agreed to direct for the fast food chain after Channel 4 and ITV had canned a series of documentaries he had made about the trade union movement. Effectively no one was paying him to make films at the time.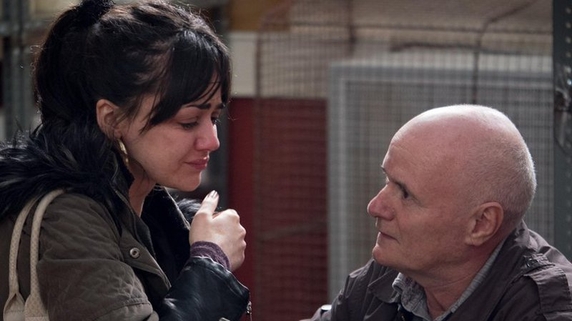 Needless to say he bounced back winning the Palme d'Or in 2006 for The Wind That Shakes the Barley, the Irish independence movie starring Cillian Murphy and again this year with his latest film, I, Daniel Blake, about a strruggling by an out of work labourer who's denied benefits.
Mind you Loach isn't the only well known director to have turned to commercials for some relatively easy cash before they hit the big time. 
Ridley Scott and his late brother Tony, started off their careers with a highly successful production company. Tony famously landed Top Gun after he produced a very sleek ad for Swedish car company SAAB, while Alan Parker, who directed The Committments, also got his break making TV ads for the likes of Heineken.
Closer to home, Irish Oscar nominee Lenny Abrahamson directed a series of Carlsberg and Mastercard ads back in the early noughties, including one starring a little known actor.
Yep that's Michael Fassbender strolling along the Liffey boardwalk and through Temple Bar grinning at the yanks.