Donald Trump's visit to Ireland next week may be up in air but Oscar-winning filmmaker Michael Moore has urged the Irish public to deploy our legendary sense of humour to "take the p*** out" of the Republican presidential candidate if he does drop by.
Moore, a lifelong supporter of the US Democratic Party, was in Ireland earlier this week to promote his new film, Where to Invade Next, and he told TEN that humour and satire are the best weapons to employ if people object to Trump's views.
"I would ask the Irish in the weeks leading up to his visit to really think about how to use the great Irish sense of humour, satire, ridicule to take the p*** out of him while he's here. You would do all of us a great service," Moore said.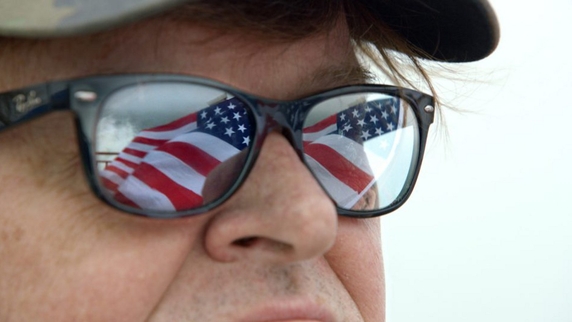 Moore was speaking in Dublin ahead of a screening of Where To Invade Next - a humorous polemic on how the United States can learn from other countries such as Finland (no homework for kids), Italy (eight weeks paid holidays), Slovenia (free third level education) and France (freshly cooked school dinners and forthright sex education).
Film-maker #MichaelMoore wants us to "take the p***" out of #DonaldTrump during Irish visit https://t.co/WBoE3Bdr65https://t.co/QObZilPZnS

— RTÉ TEN (@RTE_TEN) June 14, 2016
Moore, whose previous works include the Oscar-winning Bowling for Columbine and Fahrenheit 9/11, revealed that he chose not to visit Ireland when filming his latest movie because it would have seemed too obvious due to his Irish heritage.
"I didn't come to Ireland because Americans know me as an Irish-American and they would just think 'Oh, of course he's going to Ireland' you know? So not to be so, um, parochial about it, if that's the right word," Moore said.
Speaking about how his Irish ancestry has impacted his character, he said that he is appreciates the sense of humour he inherited.
"First of all, growing up as an Irish-American, you have a sense of humour that is a bit dark and sometimes a little warped, but very necessary in order to deal with all the darkness in the world, I think," he told TEN. "So I think having a sense of humour comes very much from the Irish in our family and I'm appreciative of that."