Scientists have labelled Noel Edmonds' controversial comments that diseases such as cancer are caused by "negative energy" as "nonsense" saying it is "laughable, sad and dangerous" for a celebrity to claim views such as this as fact.
The Deal Or No Deal star has come under fire after claiming that an electromagnetic pulse machine, EMPpad, "tackles cancer".
When a cancer patient questioned 67-year-old Edmonds about his comments on Twitter, he responded: "Scientific fact-disease is caused by negative energy. Is it possible your ill health is caused by your negative attitude? #explore".
@VaunEarl Scientific fact-disease is caused by negative energy. Is it possible your ill health is caused by your negative attitude? #explore

— Noel Ernest Edmonds (@NoelEdmonds) June 7, 2016
However the company that makes the device has dismissed his claims and said they didn't agree with his comments "in any way, shape or form".
The reaction to his comments has been swift and damning from health professionals and scientists. Jim Al-Khalili, a Professor of Physics at the University of Surrey, said "I'd understand it if we were living in the 12th century rather than the 21st, but there really is no excuse for such claptrap in the modern world.
"What is really sad is that the scientific community have to confront such ludicrous claims and explain why they are nonsense rather than simply ignoring them."
A simple box that slows ageing, reduces pain, lifts depression and stress and tackles cancer . Yep tackles cancer! pic.twitter.com/krL9sXlpby

— Noel Ernest Edmonds (@NoelEdmonds) June 7, 2016
Others chose to simply mock his claims on social media.
How does @NoelEdmonds expect us to believe his magic box can tackle cancer when he let Mr Blobby suffer the pox for all those years.

— Richard Chambers (@newschambers) June 7, 2016
Exclusive footage of Noel Edmonds and the inventor of the anti-ageing, anti-cancer box at work on their invention.https://t.co/WjocPNUgeW

— David Schneider (@davidschneider) June 7, 2016
Noel Edmonds is quiet this morning. Must be busy developing a cure for AIDS.

— No Disco (@NiamhMcCarrick) June 8, 2016
During an appearance on ITV's This Morning show today, Edmonds continued to defend his views and said that pulsed electromagnetism "has a role to play in tackling cancer". He revealed that he had suffered from prostate cancer and has used the box to cure himself of the disease he believes was caused by stress.
He said that "when I found out I had prostate cancer; I went out there and started to ask as many questions as possible. I changed my diet, I exercised in a different way ... I then had my tumour destroyed by sound waves, proving yet again energy is at the heart of this issue."
"I was, I thought, very, very healthy. I know why I got my cancer: because I had gone through a very stressful, very negative period in my life."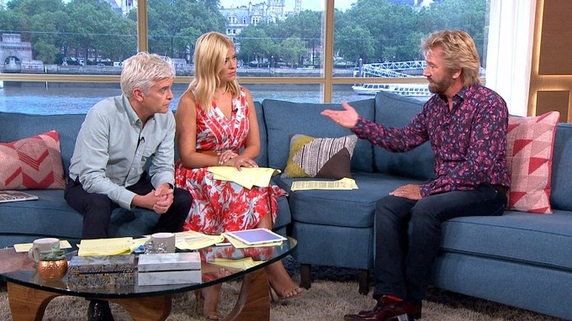 When then asked by host Phillip Schofield if "the stress in your life gave you prostate cancer?", he said that yes it had, because "the definition of stress is negative energy. It didn't just decide to manifest itself, there was cause."
"You have cancer in you, we all have it. Something triggers it, I don't believe what you say or think triggers it, but outside forces trigger it ... All I want to encourage is: Get the information."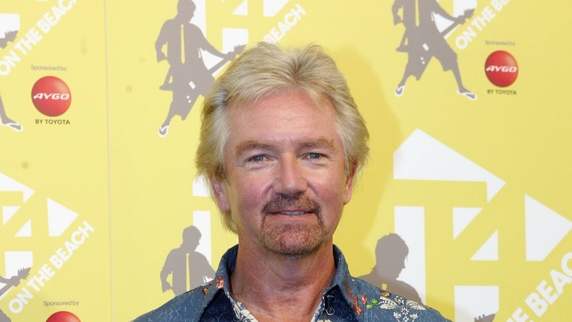 Edmonds said his father Dudley, who died of prostate cancer in 1990, died of "ignorance" as he urged people to seek a second opinion and not accept "convention" on diagnosis.
"We don't understand energy, that's why we have quantum physics and a bunch of people in CERN (the European Organisation for Nuclear Research) trying to understand it. The medical profession can't even define the exact definition of health, but I'm encouraging people - please don't do what my father did and die of ignorance", he said.