Summer's here and you want to pack your bag for the beach, at home or abroad, with something decent between the covers. Paddy Kehoe and Harry Guerin pick ten books you will want to read as temperatures - we hope – continue to rise.
This Must Be The Place - Maggie O Farrell (Tinder Press, Paperback)
Maggie O'Farrell's seventh novel deals with `who we leave behind and who we become as we search for our place in the world.' Her protagonist is Daniel Sullivan, a New Yorker living in Donegal, who has children he never sees in California. He also has a father he hates in Brooklyn and a wife, Claudette, who is a reclusive ex-film star inclined to shoot at strangers. One day Daniel discovers something about a woman he lost contact with twenty years ago, news which will send him far from wife and home. Hailed already on its appearance in hardback earlier in the year, the Guardian deems this capacious 486-page saga `unputdownable' while The Irish Times declare it `impossible not to love.' (PK)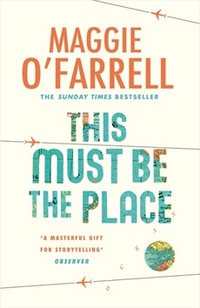 The Vegetarian - Han Kang (Portobello, Paperback)
Han Kang's The Vegetarian will be on many beach-reading lists over the summer. The fact that the 183-page tale recently won the Man Booker International Prize 2016 (in an acclaimed translation from South Korean by Deborah Smith) and the fact that it is short will guarantee many readers. Yeong-hye, the dutiful wife of an office worker, becomes a vegetarian because she wishes to achieve a more "plant-like" existence.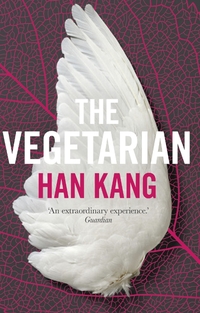 The decision is greeted by both her husband and her father with utter shock and the new dietary regime leads to the increasingly-emaciated wife withdrawing into herself. Chair of the Man Booker International jury, Boyd Tonkin described The Vegetarian as "almost an outlandish story - a story that could topple over into crude horror or melodrama, or just over-emphatic allegories", but one that had "extraordinary poise and tact and control." (PK)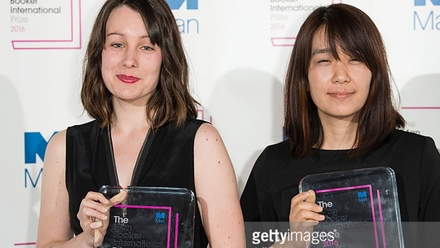 Han Kang and translator Deborah Smith won the Man Booker International award
Cowboy Song: The Authorised Biography of Philip Lynott - Graeme Thomson (Hardback)
There have been a number of fine books written about the late, great rock icon, but Thomson's is arguably the best. It is certainly the most in-depth. But while his portrait of the artist as a young man runs to 368 pages, it is a surprisingly pacy read. You don't have to be a Thin Lizzy devotee to enjoy it; in fact, you may appreciate it even more by knowing less. Thomson's chapters about Lynott's early years in Crumlin and his time learning his chops in the embryonic Dublin scene of the late Sixties and early Seventies are wonderfully vivid. Likewise, the front-man's trials and tribulations when he finds fame with Lizzy never become too anoraky. Like the best of posthumous biographies you're still hoping for a different ending, even though you know otherwise. The final third of the book is a harrowing read, but Thomson has stressed that his goal was to make Cowboy Song a celebration of a talent rather than an elegy for someone who left us way too soon. He's succeeded in some style. Already published. (HG)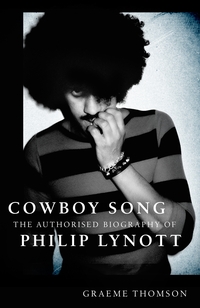 All She Ever Wished For – Claudia Carroll, Harper Collins (Paperback)
Tess Taylor is preparing for her wedding day and all is going swimmingly. Then, in a case of particularly bad timing, an unexpected summons arrives for jury service. Meanwhile Kate King, celebrity socialite, is going through a very public divorce with her ex-husband. On paper, the two women are utterly different personalities, but their lives intersect in intriguing ways as the courtroom drama unfolds. Claudia Carroll has sold over 670,000 copies of her paperbacks alone and the one-time Fair City actress is back as Nicola on Fair City for a while these days. Already published. (PK)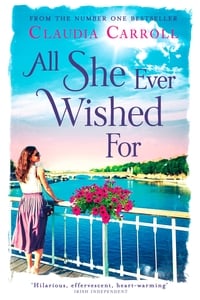 The Girl from the Savoy - Hazel Gaynor (HarperCollins, Paperback)
Fans of Downton Abbey will love this compelling story of a chambermaid at the Savoy who dreams of being a music hall star. Set against the backdrop of the First World War the glamour, the scandal and the class differences are all laid bare through the eyes of the redoubtable Dolly Lane, depicted with all her foibles and flourishes by Hazel Gaynor. On sale June 7. (PK)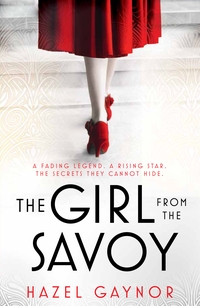 Dodgers - Bill Beverly (No Exit Press, Hardback)
A must for lovers of crime fiction. The film rights to Bill Beverley's debut novel have already been sold, and by the second chapter you can understand why. Billed as 'The Wire meets On the Road', Dodgers follows four youths who have been dispatched on a mission to the Midwest by an LA gang boss. Michael is the cocky and charismatic driver; Walter is the logistics 'man'; Tyrone is the 13-year-old shooter and his older brother East is the deep thinker who seems the most determined to see the job through to the end. While the whole enterprise feels doomed from the outset, Beverley wrings huge amounts of tension from the will-they-won't-they set-up as the quartet burn up the miles between their hometown and Wisconsin. And with every road sign they pass your own heart aches that little bit more. Already published.(HG)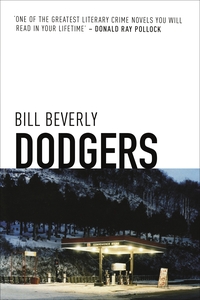 Maestra - LS Hilton (Zaffre, Hardback)
File under guilty pleasure. LS Hilton said she wanted her first foray into the erotic thriller world - her regular gig is historical fiction and biographies as Lisa Hilton - to be the kind of book that made you want to read another chapter at the beach on holidays when, really, you should go back in the shade. Cue copious dollops of after-sun. Our anti-hero is Judith Rasleigh, a minion in the London art world who discovers that she has the smarts and sangfroid to go a long way. The South of France, Paris and Rome are among the locations and while getting away with multiple murders seems far easier than deciding which outfit to wear, Hilton has a nice line in black humour, with her knowledge of paintings adding a touch of class to the shenanigans. An heir to Harold Robbins? On this evidence most definitely - it's hard not to secretly root for a character whose nickname in school was 'Rashers'. Already published. (HG)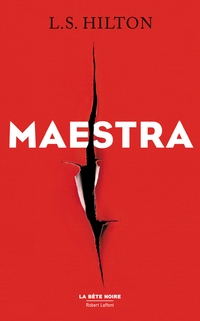 Lying in Wait - Liz Nugent (Penguin, Paperback)
`My husband did not mean to kill Annie Doyle, but the lying tramp deserved it. ' Thus begins Liz Nugent's second novel, as the reclusive Lydia recalls her spouses's dastardly deed with characteristic terseness. Andrew Fitzsimons is a high-profile judge and he and his wife find themselves in what the blurb describes as `a most unfortunate situation' after the murder of a young prostitute and her burial in their garden. Lydia does her utmost to protect their innocent son Laurence, while the judge begins to crumble dramatically under the strain of it all. Liz Nugent won much praise for her debut novel, Unravelling Oliver which won the Irish Book Awards Crime Novel award 2014 and her new yarn is sure to consolidate that earlier success. On sale July 7. (PK)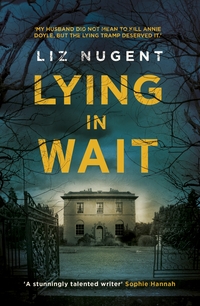 Bird in a Cage – Frédéric Dard (Pushkin Vertigo, Paperback)
The late Belgian master Georges Simenon is know the world over for his bleak but gripping crime mysteries, many of whose intricacies are put to rights by the redoubtable Inspector Maigret. Word has it that his contemporary Frederic Dard (born 1921, died 2000) enjoys similar popularity in France. Dard's own story is worth brief consideration. 27 million copies of his books were sold in his lifetime, and the French crime writer produced up to five novels a year. Celebrity-style pressures led to marital difficulties with his wife first Odette and in 1965 Dard attempted to commit suicide by hanging. The couple eventually split, and he married again.
In 1983, Josephine, his daughter by his second wife, was kidnapped while the family were living in Switzerland. After her release, Dard declared it the most traumatic moment of his life and he later used a kidnap plot in a story. The author also declared that though he feared death, he regretted that he would not be able to use it in his fiction. Bird in a Cage is the first of a number of Dard mysteries due from Pushkin Vertigo. Albert is crippled with loneliness and missing his recently deceased mother when he meets a beautiful woman at a brasserie with two red stains on her sleeve. He is duly invited to the woman's apartment and is lured into something very unpalatable indeed. Due this month.(PK)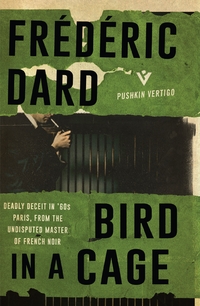 Vinegar Girl - Anne Tyler (Hogarth Shakespeare/Penguin Random House, Paperback)
Pulitzer Prize-winner Tyler had declared that her 2015 Man Booker-shortlisted novel, A Spool of Blue Thread, would be her final book. She hasn't entirely given up though and the American author's comic novel is intended as her contribution to Shakespeare's anniversary year. The story is a contemporary update of Shakespeare's comedy, The Taming of the Shrew. Kate Battista feels she's in a dead end, running house and home for her eccentric scientist father, Dr Battista, along with her uppity, pretty younger sister Bunny. Dr. Battista is on the verge of a breakthrough but his brilliant young lab assistant, Pyotr, is about to be deported, and without Pyotr, all will be lost. When Dr Battista cooks up an outrageous plan that will enable Pyotr to stay in the country, he is relying – as usual – on Kate to help him. Kate is furious: this time he's really asking too much. But will she be able to resist the two men's ludicrous campaign to win her round? Or would an independent woman like Kate ever sacrifice herself for a man? Due this month. (PK)