Former Top Gear presenter Jeremy Clarkson's new motor show will host its first studio recording in Johannesburg.
The upcoming Amazon series The Grand Tour will reunite Clarkson with his former Top Gear co-stars Richard Hammond and James May, in front of a live studio audience for the first time next month - in South Africa.
Amazon will release tickets for each studio recording through a prize draw, which will take place in every country the trio visit for the new show.  The links for the pre-recorded films will be recorded in a giant tent.
Johannesburg was apparently chosen as the location for the first studio recording because of the former Top Gear trio's popularity in South Africa.
"We love that Jeremy, Richard and James are touring the studio recordings of The Grand Tour, bringing this Amazon Prime show to fans around the world," said Jay Marine, vice-president of Amazon Video Europe.
"Given the popularity of Jeremy, Richard and James in South Africa, Johannesburg is a fantastic place to start. We're excited to give fans the opportunity to be part of the first ever live studio audience for The Grand Tour."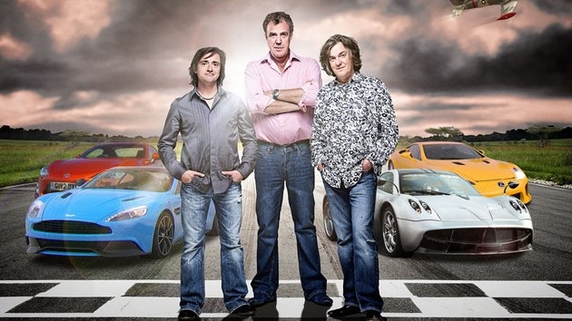 The series is expected to debut on Amazon Prime in the Autumn after the streaming service reputedly agreed a €220 million deal over three years with the trio to make the new car show.
Previous reports suggested names such as Gear Knobs were being considered, however it was claimed that the BBC had a legal right to stop the new show using the word "gear" in the title.