It looks like Ryan Gosling is very in in touch with his feminine side after revealing that he feels about "49%" woman on any given day.
The Notebook star is used to living in a female dominated household after being raised by his mother Donna and sister Mandi after his parents divorced when he was 13. He now lives with his partner, actress Eva Mendes, with whom he has to two baby daughters.
He told London's Evening Standard magazine: "I've always liked women more. I was brought up by my mother and older sister. I found my way into dance class. My home life now is mostly women.
"They are better than us. They make me better."
Hello Hollywood! Ryan Gosling stars on our cover - out today pic.twitter.com/dG7uTomM3a

— ES Magazine (@ESMagOfficial) June 2, 2016
Hollywood couple Gosling and Mendes are parents to 18-month Esmerelda and newborn Amada.
He spoke about being father to young daughters, saying: "You can tell especially when you have daughters and you see their early stages, they are just leaps and bounds beyond boys immediately."
He went on to say that "women are better than men" because "they are stronger; move evolved".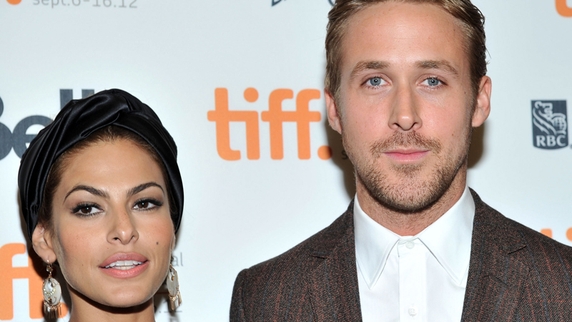 The actor also says he has a philosophical approach to the objectification he faces as a male heartthrob.
"It's our time as men to be on the receiving end of the stick," he said. "I grew up with women so I've always been aware of it. When my mother and I walked to the grocery store, men would circle the block in cars.
"It was very scary, especially as a young boy. Very predatory; a hunt."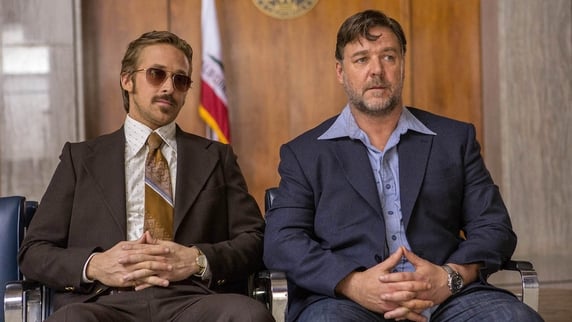 Gosling won't be showing off too much of his feminine side in his new buddy-cop bromance movie, The Nice Guys, alongside Russell Crowe. The pair play a mismatched private detective and hired enforcer who join together in 1970s LA in search of a missing girl who is also linked to the death of porn star.