Amber Heard's lawyer has denied claims that she is blackmailing estranged husband Johnny Depp, calling the allegations "absolutely and unequivocally false".
Comedian Doug Stanhope, a friend Johnny Depp's, wrote a column published in The Wrap, in which he stated that the 30-year-old actress had attempted to "blackmail" Depp by "threatening to lie about him publicly in any and every possible duplicitous way if he didn't agree to her terms".
Heard's lawyer Peter Sample has now responded to the article, saying that it "has no basis in reality and is nothing but the typical celebrity muckraking for profit" and demands for it to be retracted, calling the claims "defamatory" and "outrageous".
Last week Heard filed for divorce citing irreconcilable differences and asking for spousal support from the 52-year-old Pirates of the Caribbean star.
On Friday, it emerged that she had been granted a temporary restraining order against Depp after alleging that he had been violent towards her on several occasions throughout their four-year relationship and subsequent marriage.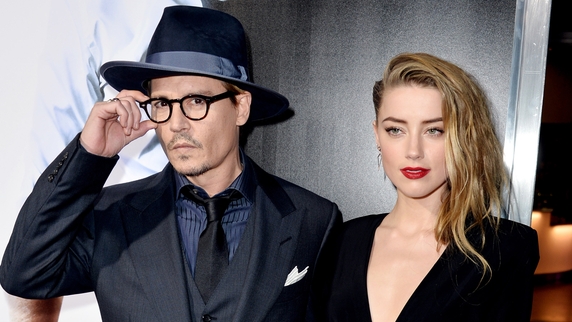 Depp's lawyer Laura Wesser said in a brief statement: "Given the brevity of this marriage and the most recent and tragic loss of his mother, Johnny will not respond to any of the malicious false stories, gossip, misinformation and lies about his personal life. Hopefully, the dissolution of this short marriage will be resolved quickly."
Depp and Heard first met when they co-starred in the 2011 film The Rum Diary, and while Depp was still in a long relationship with the French actor and singer, Vanessa Paradis. The couple have one child, Lily-Rose Depp, who recently has voiced her support for her father Johnny Depp following allegations of domestic abuse.
The 17-year-old actress took to Instagram saying "My dad is the sweetest most loving person I know, he's been nothing but a wonderful father to my little brother and I, and everyone who knows him would say the same."