Former Westlife singer Kian Egan and his wife Jodi Albert say they've no regrets about turning their back on the celebrity circuit by opting for a quieter life by the sea in Strandhill in Co. Sligo.
The showbiz couple told Ryan Tubridy on RTÉ Radio 1, that they have embraced living by the sea and the lifestyle it affords for themselves and their family as "it's so friendly and lovely".
The Voice of Ireland coach Egan said that touring the world with Westlife and living in London for many years highlighted "how special and amazing" Strandhill is, saying it was the perfect option for settling down with their growing family.
He told Tubs: "I suppose as the years went on and we got married and started having children and talked about the idea of where they would grow up and what type of lifestyle we wanted them to have, it just felt like no matter where we went in the world, Strandhill was the place for us."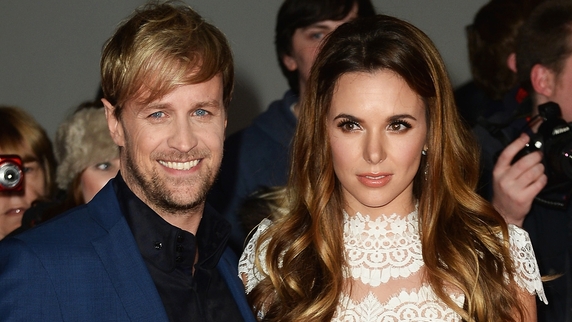 The couple, who have been together for 12 years and have two sons, 3-year-old Koa and new arrival Zekey.
Jodi agreed with the sentiment, adding: "Here it's so friendly and lovely that everyone genuinely wants to say 'Hi, how are you?' and they mean it, they care, in London they don't.
"As I got older and we had children I just really wanted to be part of a community and I want my children to feel like they're part of a community because I travelled so much as a kid working that finding that place where you belong was a weird thing for me.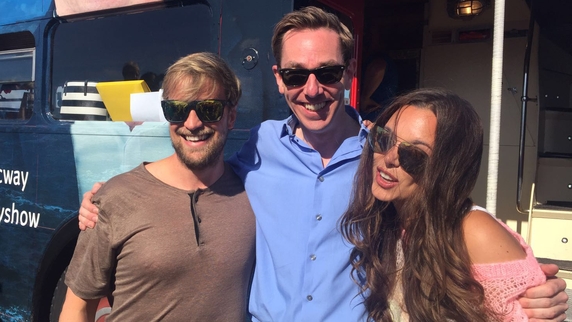 Kian Egan and Jodi Albert chat to Ryan Tubridy about living in Strandhill
"I don't want that for my kids, I want them to belong somewhere, so if they travel the world they know where home is."
However, the couple admitted that they still enjoy the glamorous side of city living, saying they love spending time in Dublin when Kian is filming The Voice.
Albert said: "We have our chill time during the week and then when he's working we have a little weekend to ourselves and go eat in a nice restaurant and have a couple of cocktails!"