It strikes me that many of the people slagging the new Top Gear couldn't and probably didn't want to enjoy it. Well, folks, time and Top Gear wait for no man.
The show had developed a certain attitude during the tenure of Clarkson, May and Hammond. That uniquely English of posh arrogance and grey-haired innocence. A Home Counties swagger dressed in denim and reeking eau de entitlement.
With the three lads gone, the show had to adapt. Might be a good time for it too, as the old Top Gear was like a middle-class dad take on the Loaded magazine lad generation of the mid-nineties.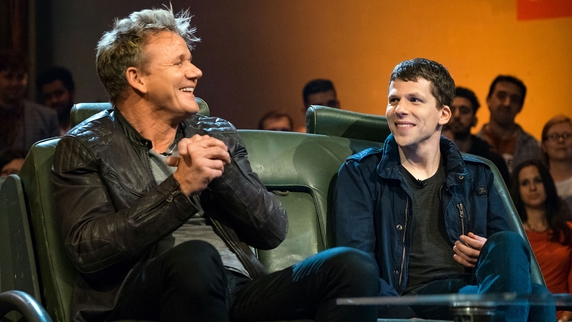 Gordon Ramsay and Jesse Eisenberg on the first edition of the rebooted Top Gear
The fact that Clarkson acted like a complete tosser by attacking show's Irish producer Oisin Tymon showed that perhaps it was a good time to begin again.
The new Top Gear has - as it must - motoring at its heart. That's the purpose of its existence. What began on Sunday night is a process of regeneration: a bit like when the Beeb gets a new Doctor in the TARDIS.
So, when the hysterical reactionaries calm down, what we have is a show that hasn't changed much, and is still stuck in the 1990s given that both Chris Evans and Matt Le Blanc, the much-heralded new presenters, both hit a commercial peak back then.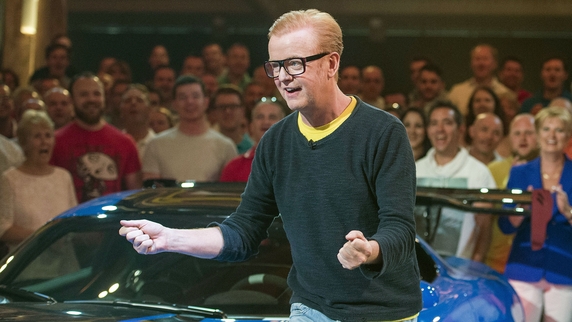 What we got last night was a solid start. The production values are as high as ever, and everyone involved is clearly an enthusiastic petrol head. But it did have that 'first day of school' feel.
Of the two presenters, Evans looked the least comfortable. Trying to be Ginger Jeremy, he Clarkson-ed his way through the early part of the show, shouting like an overzealous kid who'd consumed an entire case of Skittles.
Le Blanc is so laid back he's possibly without a pulse, and I think everyone on the planet now knows he's the first American presenter so we can just park that particular and move on.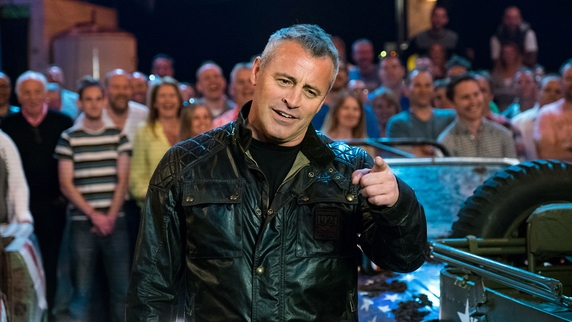 But between the two of them there is a happy medium that could keep Top Gear on the road. It just might take a bit of getting used to. You do remember that, don't you?
Hopefully the baying mob of Jeremy-mes give them a chance. Let's see what Evans and Le Blanc get up to over the next five weeks and then make a more measured call.
John Byrne