Lily-Rose Depp has voiced her support for her father Johnny Depp following allegations of domestic abuse from his estranged wife Amber Heard.
The 17-year-old actress, the daughter of Depp and his former partner Vanessa Paradis, took to Instagram to share a throwback photo of her as a baby with Depp, along with the caption: "My dad is the sweetest most loving person I know, he's been nothing but a wonderful father to my little brother and I, and everyone who knows him would say the same."
The message follows the news that Heard has been granted a temporary restraining order against Depp on the grounds of domestic violence allegations.
On Friday (May 27) Depp was ordered by a California judge to stay 100 yards away from the actress for the next month.
Heard filed for divorce from Depp after 15 months of marriage last week and petitioned for spousal support from the Pirates of the Caribbean star.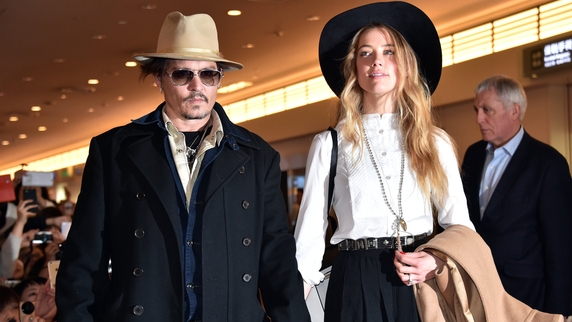 Heard granted temporary restraining order against Depp
Depp's former partner Vanessa Paradis, who was with the actor for 14 years from 1998 to 2012, has also spoken out against Heard's abuse allegations. 
A letter said to be from the French singer and actress, which was obtained by celebrity website TMZ, read: "To whom it may concern. Johnny Depp is the father of my two children, he is a sensitive, loving and loved person, and I believe with all my heart that these recent allegations being made are outrageous.
"In all the years I have known Johnny, he has never been physically abusive with me and this looks nothing like the man I lived with for 14 wonderful years. Sincerely, Vanessa Paradis."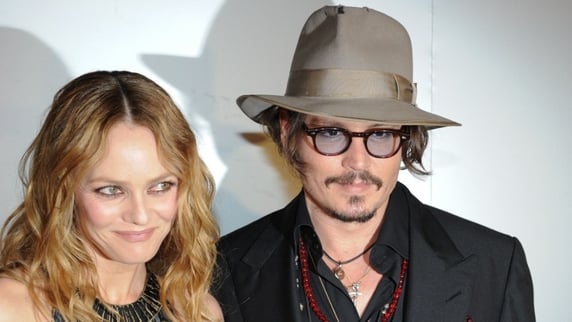 Paradis says Depp abuse claims are "outrageous"
A representative for Depp said in a statement on Thursday (May 26): "Given the brevity of this marriage and the most recent and tragic loss of his mother, Johnny will not respond to any of the salacious false stories, gossip, misinformation and lies about his personal life.
"Hopefully the dissolution of this short marriage will be resolved quickly."