Director Shane Black says Ryan Gosling ran away with himself while filming The Nice Guys and kept his co-star Russell Crowe on his toes.
Black, who also co-wrote the screenplay for the film, told TEN how the 35-year-old actor would "just run with things" which kept Crowe always expecting the unexpected.
"We had to fetch Ryan with a very long leash at times because he would just run with things. Russell was good at that too, but a lot of what Russell did, was simply following Ryan.
"If Ryan took a left step, Russell would know to follow. Ryan, I think, was channelling something in this movie, Peter Sellers, maybe? He was amazing and Russell is extremely funny as well," Black added.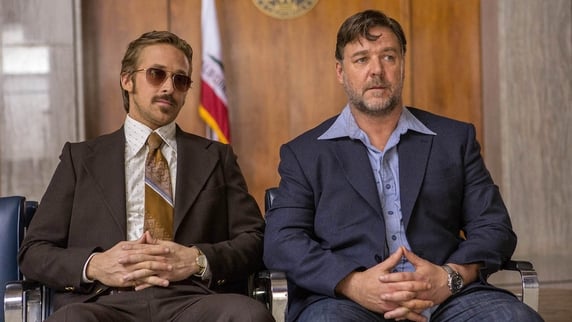 The Nice Guys is set in Los Angeles during the '70s where an unlikely duo — private detective Holland March (Gosling) and hired enforcer Jackson Healy (Crowe) — join together in search of a missing girl who is also linked to the death of porn star Misty Mountain.
Black (Iron Man 3, Lethal Weapon, Predator, Kiss Kiss Bang Bang) reckons Gosling and Crowe are going to surprise fans with their on-screen chemistry.
"They're both going to surprise a lot of people who are familiar with them through their more serious roles and work," he said.
"I just think they are great actors and they like each other which really helps. They listen to each other and they play a very real, heartfelt friendship in the film, that just happens to be funny," he added.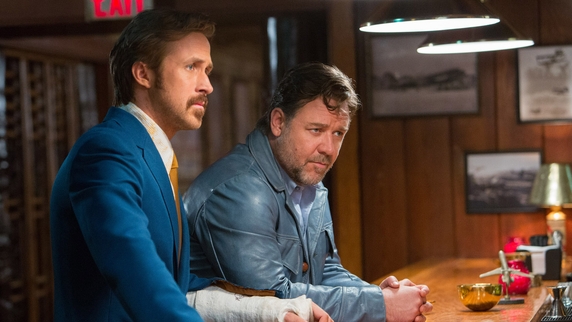 Producer Joel Silver (The Matrix, Lethal Weapon, Die Hard) admits both of the leading actors had fun throughout filming.
"They had very specific characters to play. Shane [Black] is a very singular voice. Those characters were written already. So when they read the script they said 'I want to play that guy'.
"Then once they got a chance to work with the roles, and work with the character, they had more fun than we even thought they would," Silver added.
Check out TEN's interviews with Russell Crowe and Shane Black and Joel Silver by clicking the video links.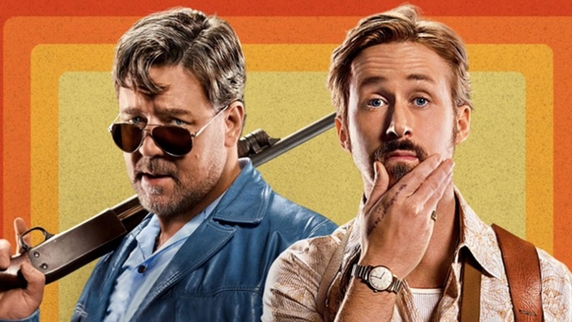 The Nice Guys also stars Angourie Rice, Matt Bomer, Margaret Qualley, Keith David and Kim Basinger, and hits cinemas nationwide on June 3.