Ireland's great hopes in this years Britains got Talent competition, Presentation school Choir, bowed out of the show on Thursday, following a rousing rendition of Avé Maria.
Talent show judge Simon Cowell said that the final was shaping up to be a "battle of the choirs", however following last nights vote, that wont be happening tonight.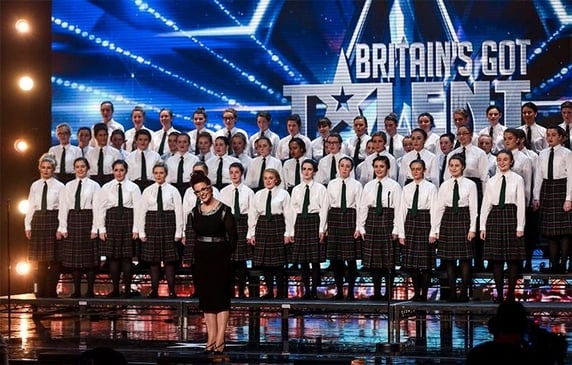 Veronica McCarron, the choir mistress of the Presentation School Choir, has said she believes a technical glitch with Irish votes may have cost them a place in this years final.
She led the Kilkenny schoolgirls all the way to the semi final, and despite wowing the judges and audience with their performance, Veronica and the girls were left heartbroken when they failed to gain enough votes to make it into the final.
"When the girls came off the stage after the performance they were on a high", she told the Irish Mirror.  "We had huge support - even in the British press, they're writing about how unfortunate it was about the votes because there seemed to be a problem with Irish voting," she said.
"People couldn't register their vote and I know that from my own family, so we could've lost out on hundreds, maybe thousands of votes", she told the Irish Mirror.  "Unfortunately all the girls have to go back to school on Monday, some of them have Junior Cert and Leaving Cert exams so life really does go on"
Veronica revealed that she will be supporting Jasmine Elcock in the final.  14-year-old singer Elcock was voted through the same night Kilkenny Presentation School Choir's BGT journey came to an end.
"I thought Jasmine was just brilliant - hopefully she might do it."