While the majority of fans can say that Bruce Springsteen's Croke Park concert last night was a great night, many fans in attendance lodged complaints regarding the sound.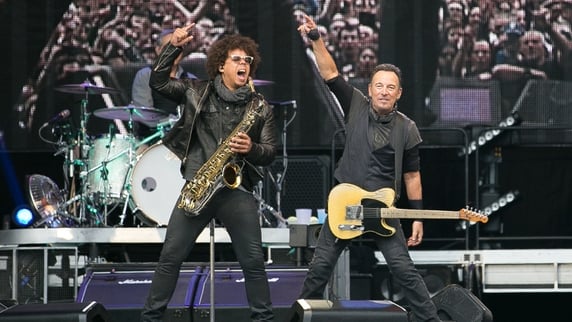 A small number of fans at the Dublin venue last night took to social media to outline their disappointment at the sound quality during The Boss' Croke Park gig on Friday night.
Concert organisers Aiken Promotions said that they received complaints, but say that they were 'rectified' during the three and a half hour concert.
Can't believe we're leaving #BruceSpringsteen concert. Sound awful disappointed feeling ripped off @BuachaillDana2 pic.twitter.com/iv8g5MUkBg

— Half Past AbbeyArd (@_ReluctantTwit) May 27, 2016
In a statement, they said "A small number of complaints in relation to sound were brought to organisers' attention, and we in turn brought them to the sound engineers' attention and believe they were rectified".
Did not expect to leave @springsteen early. Sound muffled and awful at premium level. Very disappointing @CrokePark

— Nóirín Hegarty (@noirinhegarty) May 27, 2016
Many of those with issues concerning the sound seemed to be seated in the stands.
From the Davin Stand, the sound for Bruce Springsteen is cat. All the songs are melding into one🙀

— Shane Stapleton (@ShaneSaint) May 27, 2016
Bruce rocking The Hill #Springsteen Shame about the sound! pic.twitter.com/02mB5q1Vi3

— Vera (@ChelsSince1970) May 27, 2016
With The Boss' second of his Croke Park gigs on Sunday, those in attendance will hope that similar problems do not occur.