Irish actor Chris O'Dowd has joined the cast of 2017 sci-fi film God Particle.
The film boasts JJ Abrams as its producer and the script has been written by Oren Uziel, who previously worked on the screenplay for 22 Jump Street.
Starring alongside O'Dowd will be Ziyi Zhang (Memoirs of a Geisha) David Oyelowo (Selma, The Butler), Gugu Mbatha-Raw (Jupiter Ascending) and Daniel Bruhl (The Fifth Estate). The film is set to begin shooting this year, with director Julius Onah.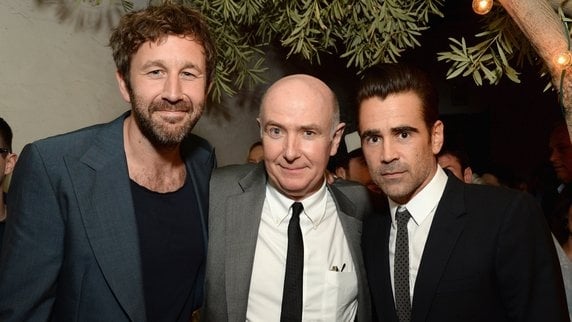 Irish Actor Chris O'Dowd with Colin Farrell and Irish Film Board CEO James Hickey
The plot of the film is said to revolve around an American space station that, after an accident with a particle accelerator, suddenly finds that Earth has vanished altogether. Things get stranger when they then pick up traces of another space station nearby. There's also some connection to the Large Hadron Collider experiments, where the title of the film might come from.

In physics, the 'God Particle' is a nickname given to the hypothetical Higgs boson, a particle upon which much of our understanding of quantum physics is based. The world's largest particle accelerator, the Large Hadron Collider, was built in Geneva, Switzerland in an attempt to prove the Higgs boson's existence.
With Gravity, Interstellar and The Martian all doing big business at the box-office, as well as faring well during awards season, there seems to be a huge appetite for sci-fi at the moment, and anything with JJ Abrams' name attached is sure to attract a large audience.