Emilia Clarke has revealed which Game of Thrones character she would like to bring back from the dead.
Clarke has taken a step away from her Mother of Dragons persona for her new romantic drama Me Before You, in which she plays the clumsy, fun and joyful Louisa Clark.
Speaking to RTÉ TEN in London, Clarke admitted that she has a lot more in common with this character than Game of Thrones' Daenerys Targaryen.
"It is just the weirdest thing that I'm known for this scary role and I'm much more goofy and much more up for a giggle and wanting to laugh and wanting to have fun, yes, much more Lou-like," Clarke said.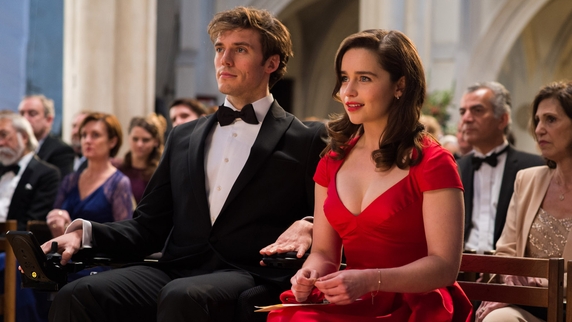 Sam Claflin and Emilia Clarke in Me Before You
Now that we know that dead doesn't always mean dead on Game of Thrones (hello, Jon Snow!), we couldn't help but ask Clarke which character she would most like to see come back to life and let's face it, there are a lot to choose from.
"I'm just going through the people and there are loads that I would bring back," she told TEN. "Selfishly I'd bring back Rose Leslie, Ygritte, because she's my mate but then also like, Momoa, Jason Momoa, Khal Drogo.
"Bring back the muscle. You know, I'm not saying that a girl can't do it by herself, because she can - she don't need no man - but it would be nice to have him back. Or Harry Lloyd, my brother... I just love them all."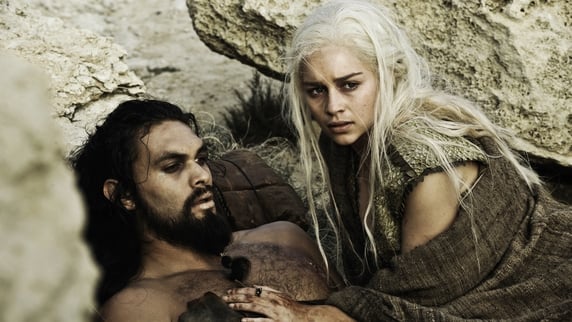 Jason Momoa and Emilia Clarke in Game of Thrones
In Me Before You, Clarke's character becomes a care assistant for a man with quadriplegia, played by Sam Claflin.
Clarke revealed that the experience was an eye-opener for her.
"It was an emotional rollercoaster from day one really because did so much research and we really put all the topics on the table and we spoke to so many people who were living through this exact thing. It was incredibly eye-opening," she said.
Check out Sinead Brennan's full interview with Emilia Clarke by clicking the video link.
Me Before You hits cinemas on June 3.