As Top Gear goes from Jeremy to Ginger, will the BBC's flagship show maintain its global dominance?
That's the big question hanging over its return on Sunday (beginning at 8.00pm on BBC Two, and a short time later - 8.30pm on RTÉ2), with Chris Evans, Matt LeBlanc and Sabine Schmitz among the revamped show's latest lineup.
Evans and his fellow new faces are following the trail set by Jeremy Clarkson, Richard Hammond and James May, the trio of presenters who turned Top Gear into a TV sensation in the wake of its relaunch in 2002.
On 25 March 2015, Clarkson was informed by the BBC that his contract would not be renewed, as a direct consequence of allegations that he had verbally and physically abused Top Gear producer Oisin Tymon.
Following Clarkson's departure, co-hosts Hammond and May, as well as executive producer Andy Wilman, announced that they would not return to the show without him.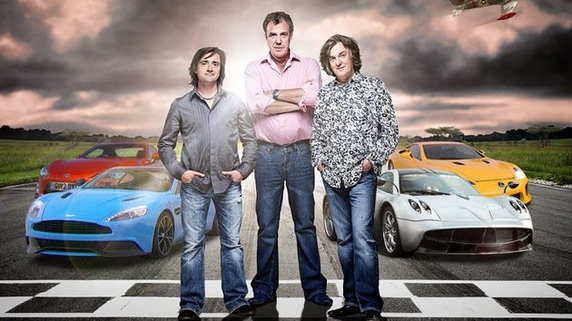 The way we were. The old gang have moved to Amazon Prime
Clarkson, Hammond, May, and Wilman then began working on a new motoring series for Amazon Video entitled The Grand Tour. The BBC decided keep Top Gear on the road – but with so many changes it's virtually a re-branding.
While the show is primarily about cars, Top Gear's success was built on three middle-aged, very English, middle-class petrol heads with attitude. In many ways they were the last lads of the Loaded generation.
Top Gear may have been at the height of its fame, but it belonged to an era that's well and truly over. So the Beeb took the opportunity to give the show a major makeover.
Last June saw veteran broadcaster and self-confessed motor nut Chris Evans confirmed as one of the new hosts. Former Friends star Matt LeBlanc was also confirmed in February.
That same month, the final line-up was announced with and car reviewer and TV presenter Rory Reid, German racing driver Sabine Schmitz, renowned motoring journalist Chris Harris and Ireland's Eddie Jordan joining Evans and LeBlanc for the show's latest run of six shows.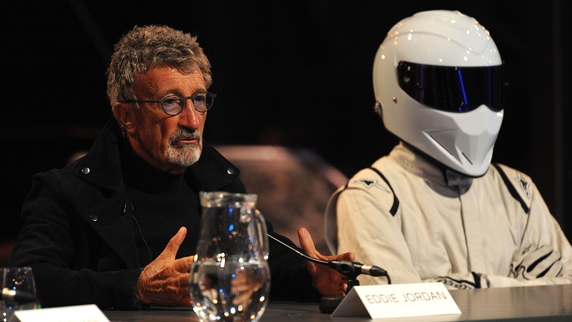 Eddie Jordan and the Stig
They have filmed in nine countries over eight months, racking up over 7,500 miles between them.
As the trailers have shown, high-octane and spectacular stunts are standard: from an Ariel Nomad romping through the Moroccan desert, a Dodge Viper racing in Nevada USA.
There's also Chris Evans and Matt Le Blanc in Kerry and along the Wild Atlantic Way, in some Reliant Rialtos in a rainy Blackpool. And the Stig is back in action on the Top Gear track.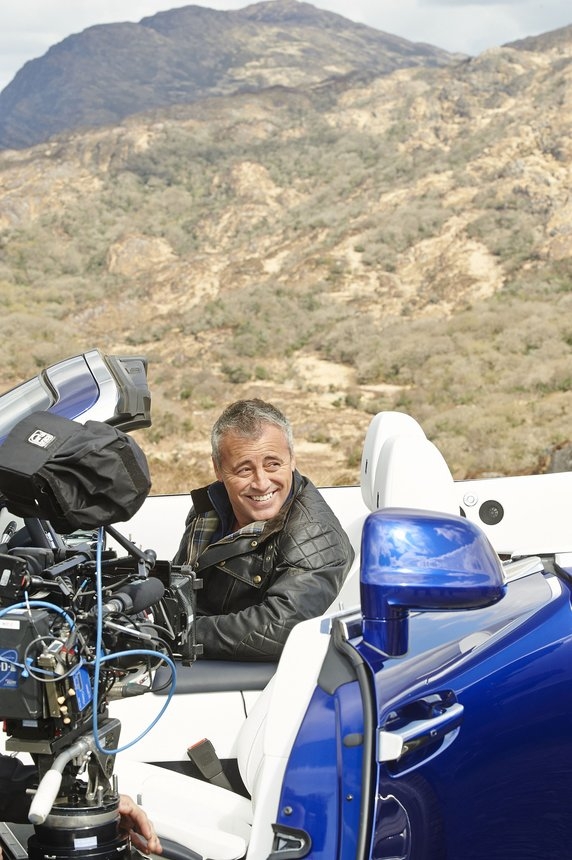 LeBlanc filming in Kerry last month
The show's popular Star in a Reasonably Priced Car segment will be replaced with Star in a Rallycross Car, which sounds pretty lame. On a positive note, The Social Network star Jesse Eisenberg and chef Gordon Ramsay will be the first guests.
On the subject of Star in a Reasonably Priced Car, Matt LeBlanc appeared on Top Gear in 2012, when he set the fastest lap time in that segment.
The first American to co-host Top Gear, he told WIRED about his passion for motors. "I love cars, I know quite a bit about them," he said. "I like things that have engines in them.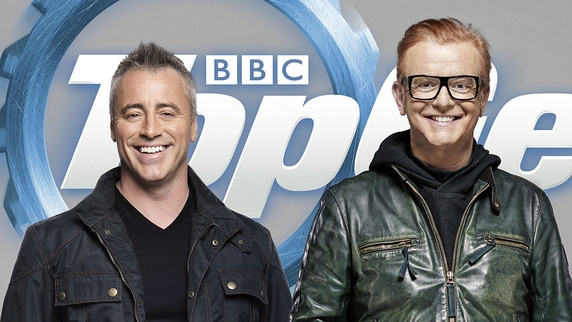 LeBlanc avec la tête rouge
"I'm fascinated that you can take a collection of inanimate metal objects that are machined to fit together like a giant jigsaw puzzle, and they'll harness an explosion made by fuel and air compressed together, and use that energy to roll a set of tires down the road. I just think that's one of the coolest inventions ever."
There's no doubt that the Beeb have invested heavily in order to make the new-look Top Gear a success. But it's not about money or motors with Top Gear, it's about chemistry.
Whether Chris Evans and company can ultimately cut it will depend on how well they work together, how neatly the disparate parts knit together, and whether there's still a massive audience for a motoring show that long no longer includes the Clarkson crew.
Fans of the previous presenters have been negative about the show's new faces, while there are differing reports about the new show, some mention feuding and fan walkouts - but that's countered by claims the show is as good as ever.
But the only thing for sure that the viewers will decide whether this new Top Gear can live in the fast lane or whether it's time to park the series for good.