Irish actor Brendan Gleeson has landed a role in a ten-part television adaptation of Steven King's detective novel, Mr Mercedes.
Gleeson will play Detective Kermit Hodges, a retired cop who is driven out of retirement after an old nemesis reappears.
King's best-selling novel was published in 2014 and centres on a demented killer who taunts a retired police detective with information about a killing massacre. The ex-cop then takes matters into his own hands to bring the killer to justice before he strikes again.
The ten part series is due to be screened in 2018 and will be adapted by David E Kelley, the man responsible for such TV hits as Boston Legal and Ally McBeal.
King's novel was the first of a trilogy, so presuming the audience figures measure up, there's always the possibility of further series being commissioned.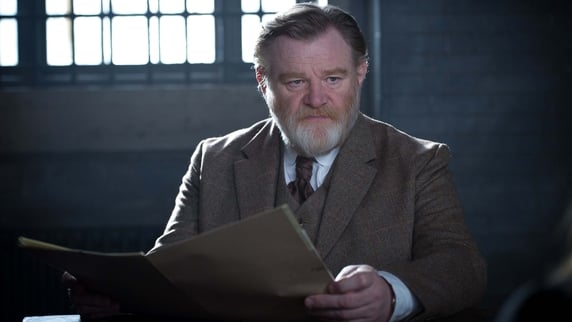 Brendan last starred in the Meryl Streep movie, Sufrragette, and previously won an Emmy for his role as Winston Churchill in the TV series Into the Storm.
The busy actor is also set to appear next in Ben Affleck's upcoming movie, Live By Night, an adaptation of Denis Lehane's novel about an Irish-American gangster in the 1920s.