Acclaimed movie director Whit Stillman has said Ireland is "the best place" to film and has spoken of his delight at shooting his recent film, the period drama Love & Friendship, on these shores.
Stillman, whose previous films include Metropolitan, Barcelona and The Last Days of Disco, made the Kate Beckinsale and Chloe Sevigny vehicle in various locations across Dublin and Wicklow which doubled for turn of the century Britain.
The film is based on Jane Austen's lesser known work Lady Susan and follows the recently widowed titular character as she attempts to obtain a favourable marriage for herself and/or her daughter.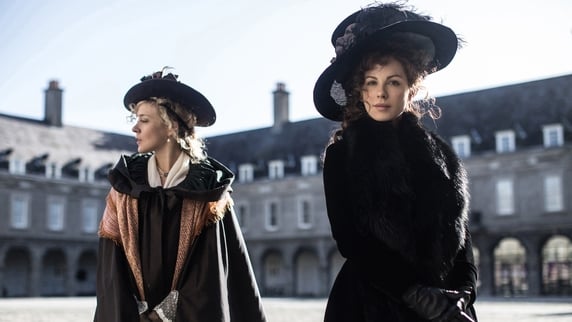 Chloe Sevigny and Kate Beckinsale play scheming best friends in Love & Friendship
Speaking to TEN, Stillman said he was delighted he ended up filming in Ireland.
"Thank heavens, it was such a great experience," he said. "The crew was magnificent. They really know how to do these films and the locations and the places we were shooting - Howth Castle, Newbridge House, Russborough House, the streets and squares of Georgian Dublin - they really were wonderful places to shoot."
Director @WhitStillman says 'thank heavens' they shot the comedy #LoveAndFriendship in Ireland. @LandFMoviehttps://t.co/bpGDCDOcnh

— RTÉ TEN (@RTE_TEN) May 24, 2016
The writer-director added that he'd be eager to make another film in Ireland. "Any way that I can shoot here again, I'll do it," he said. "It's the best place to shoot film and I have another Jane Austen I'd like to do at some point, so it'd be ideal to come back here. We'd have to find a few new houses or shoot different angles of these houses!"
Love & Friendship is out in cinemas on May 27.
Watch TEN's full interview with Whit Stillman by clicking the link.