Pitch Perfect star Rebel Wilson is the latest Hollywood star to head for the stage on London's West End.
The 36-year-old Australian will play the part of Miss Adelaide in the musical Guys and Dolls at the Phoenix Theatre on Charing Cross Road from late June for two months.
Talking about the show, she said: "A lot of people who know me from my more recent film work have no idea how much theatre has influenced my life.
"I saw my first musical at age 14, a show called 42nd Street, after one of my family's dogs had unsuccessfully auditioned to be in it. It blew me away and I've loved musical theatre ever since.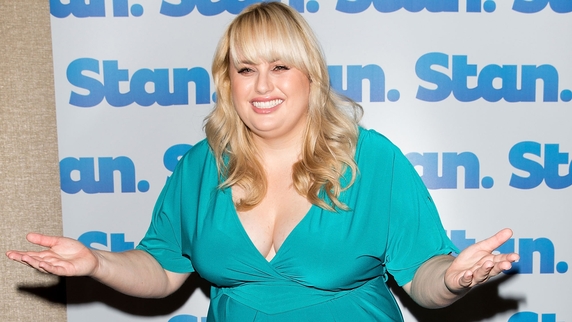 "Training at the Australian Theatre for Young People gave me the opportunity to perform on stage in eight productions ranging from new Australian musicals to classic plays. I then went on to write and perform in my own productions before being snapped up to do screen work.
"I am delighted to be making my West End debut in Guys and Dolls and to be playing such an iconic role as Miss Adelaide is truly an honour. Hopefully I crush it... but you'll have to come and see me to find out!"
Taking to Twitter to confirm the news, the Australian star wrote that she is "so excited" to be appearing in the classic musical, which is based on short stories by Damon Runyon.
Proud to announce that I will be joining the West End cast of GUYS & DOLLS for 8 weeks only at the Phoenix Theatre, playing Miss Adelaide!

— Rebel Wilson (@RebelWilson) May 24, 2016
Performance dates are from Tuesday 28 June until Sunday 21 August 2016.

— Rebel Wilson (@RebelWilson) May 24, 2016
For tickets and more info please go to: https://t.co/wW8nbPxovZ and choose LONDON x

— Rebel Wilson (@RebelWilson) May 24, 2016