The countdown is on for Bruce Springsteen's highly anticipated Croke Park concerts and organisers are warning fans to get to the venue early because he is set to take to the stage from 7pm.
The Boss won't have a support act on the night and with the curfew set at 11pm, organisers are hoping that the early start time will allow him to play his famously lengthy set without disturbing residents.
"We always plan to live within curfew but we equally acknowledge that Bruce Springsteen does a long show. So that reinforces the message – get here early and plan your journey and use public transport. That is the most efficient way of getting to Croke Park on both show days," Aiken promotions' event controller Jim Clarke told RTÉ TEN.
Croke Park's head of operations, Alan Gallagher, echoed his sentiments and optimistically said, "Hopefully when 11 o'clock comes the show will be over, that's our plan, and we'll keep it to 11 o'clock."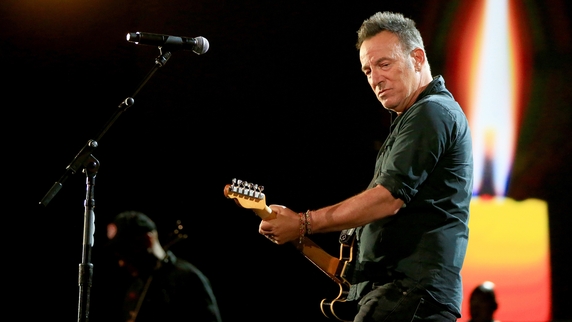 Clarke also expressed his excitement about the legendary star playing two dates in Dublin saying that it will be a very mixed crowd due to Springsteen's wide appeal.
"I think that's one of the characteristics of a really great artist; he appeals to the mothers, the daughters and maybe even the grandchildren. It's a very wide range of audience but they all know what they're in for and it will be a tremendous show," Clarke said.
While over 160,000 people will enjoy the concerts, fans are asked to be vigilant about buying tickets from trusted sources only.
"Ticketmaster are the official outlet; that is the route to go to buy a ticket. If someone on the street offers you a ticket, there is every possibility that ticket will be a bogus ticket," Clarke said. "Don't buy it. It's better not to come than to find that people have paid to go to a concert they won't be admitted to."
Bruce Springsteen need to make sure the get to Croker on time - the Boss will be on early! https://t.co/TTsjvhVP97https://t.co/yQrdsD3XyA

— RTÉ TEN (@RTE_TEN) May 23, 2016
Concert goers are being asked to plan their public transport arrangements in advance and to allow extra travel time especially in light of the fact that another Luas strike has been scheduled for this Friday.
Bruce Springsteen plays Croke Park on Friday, May 27 and Sunday, May 29.
Springsteen will play in Manchester on Wednesday before making his way to Ireland. Here is the setlist from his most recent show in Madrid on Saturday night:
Badlands
My Love Will Not Let You Down
Cover Me
The Ties That Bind
Sherry Darling
Two Hearts
Wrecking Ball
My City of Ruins
Hungry Heart
Out in the Street
The Promised Land
Trapped
The River
Point Blank
Downbound Train
I'm On Fire
Darlington County
Working on the Highway
Waitin' on a Sunny Day
Johnny 99
Because the Night
Spirit in the Night
Human Touch
The Rising
Land of Hope and Dreams
Encore
Born in the USA
Born to Run
Glory Days
Dancing in the Dark
Tenth Avenue Freeze-Out
Bobby Jean
Twist And Shout
Thunder Road