If you thought Walter White was the greatest monster ever portrayed by the great Bryan Cranston then think again.
He turns the spoilt-brat routine up to, well sixty, for a hilarious skit on his upcoming birthday celebrations for the big Six-Zero on the Jimmy Kimmel Live chat show.
The spoof of MTV's My Super Sweet 16 portray's the actor as a spoilt, selfish brat who's still living at home with his parents in California.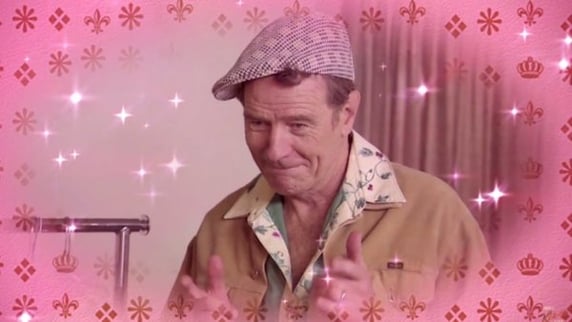 His browbeaten parents have to put with up with his Diva-like demands for his sixtieth birthday despite misgivings about the budget especially in light of his insistence on having a lion "who actually ate some people". Oh and demanding that Sisco turns up to perform The Thong Song.
There's gags galore for Breaking Bad fans including Cranston eating out of a box of Gustav-O's at the beginning along with cameos from several cast members including Skinny Pete (the DJ), Bob Odenkirk aka Saul who plays his bestie and of course a scene stealing cameo from Aaron Paul. The entire sketch is almost worth it for the "I carried your ass for six years" line!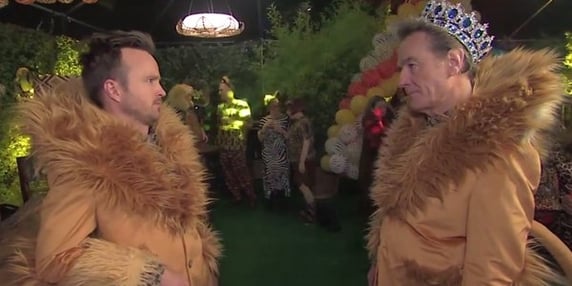 It's quite long but worth every minute and proves yet again, that Cranston is not only an acting legend but still has the comedy chops to rival the best of them which we first saw on Malcolm in the Middle. Happy Birthday sir.