Sean Penn's new film The Last Face, a romantic drama about Western aid workers in Africa, has been laughed at and booed during its premiere and the Cannes Film Festival and has also received a savaging from critics
The film, Penn's fifth effort as a director, stars his former partner Charlize Theron as an aid worker and Javier Bardem as a doctor who fall in love but struggle to maintain their relationship amid their humanitarian work in brutal war zones in Sierra Leone, Liberia and South Sudan.
At a screening of the film at the Cannes Film Festival on Friday, audience members laughed at some of the film's more pretentious dialogue and booed when the credits rolled.
Penn has hit back at the disapproving critics and said that the film about aid workers in Africa was a rare example of entertainment that tackled big issues.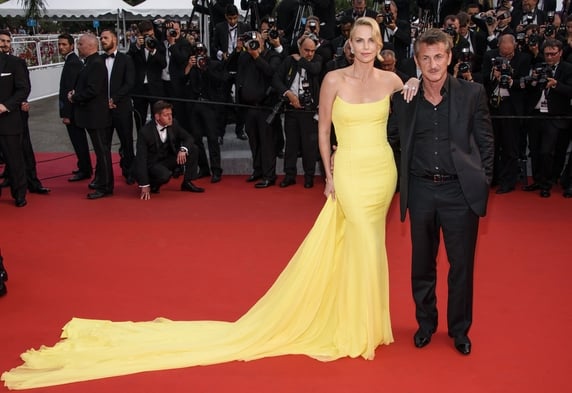 Theron and Penn pictured last year
The Hollywood Reporter described The Last Face a "stunningly self-important but numbingly empty cocktail of romance and insulting refugee porn".
In its one star review, The Irish Times concluded, "At it's worst it resembles . . . well, the words cannot be published in a family newspaper."
Rolling Stone magazine said: "The Last Face: Liberian warlords are a slightly greater menace than Sean Penn, but it's close. Either way, this is a crime against humanity."
Variety got personal and suggested that The Last Face was the reason Penn and Theron broke off their engagement last year after an 18-month romance. "Is it possible Charlize Theron saw a rough cut of The Last Face and *then* ended things with Sean Penn? I would," Variety's chief critic Guy Lodge tweeted.
According to reports, Penn and Theron avoided sitting next to each other during a press conference on Friday during which Penn downplayed the bad reviews.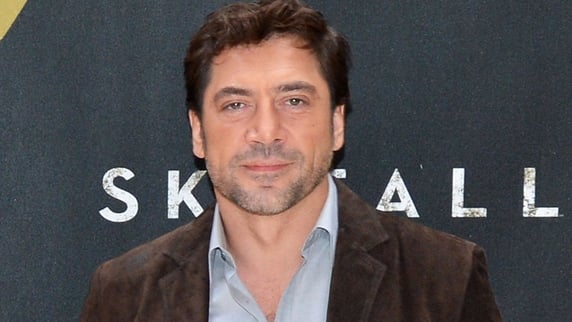 Javier Bardem stats alongside Cherlize Theron in The Last Face
"I stand behind the film as it is, and certainly everyone is entitled to their response," he said, adding that "too much of film today" was empty entertainment that was "pulling us away from our humanity".
"I think it's important to entertain if entertainment is not synonymous with Donald Trump's behaviour," he said.
"To find beauty in things is the way to fix things. I just think that what we're calling beauty today is largely a perversion of it. That is lamentable."
The Last Face, which was funded partly by Penn, has been entered into the festival's biggest award, the Palme d'Or, which will be awarded on Sunday.