DJ Calvin Harris has been given the all clear by doctors after he sustained minor injuries in a car crash in LA on Friday night.
A spokeswoman for the DJ, whose real name is Adam Richard Wiles, said on Saturday evening: "Adam was a passenger in a vehicle that was struck in a serious collision last night in Los Angeles. He was examined by doctors and sustained a number of injuries.
"He has since been checked out of hospital and is now recovering. We wish all the other passengers involved in the incident a fast recovery.
"As a result he was not able to perform in Las Vegas at his Omnia residency and will be unable to perform tonight at Hangout Festival in Gulf Shores, Alabama."
The Scottish producer and DJ was a passenger in a Cadillac on his way to the airport in Los Angeles when the vehicle collided with a Volkswagen Beetle at around 11.00pm local time on Friday, celebrity news website TMZ.com said.
Harris had to pull out of a performance at the Omnia nightclub in Las Vegas as doctors recommended he take a few days off to recover.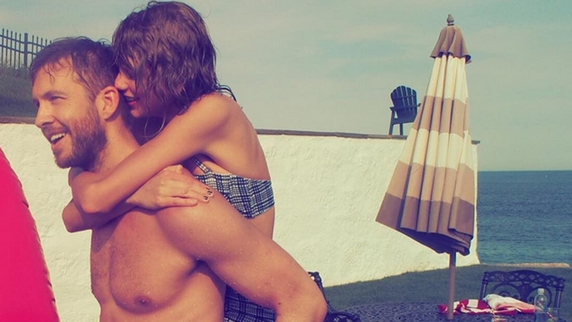 Harris and Swift pictured last year
A statement on the Harris' official Facebook page said: "Adam's transport was involved in a collision this evening on the way to the airport. As a result he will be unable to perform at Omnia tonight.
"He has been examined by doctors and told to rest for a few days. Calvin HQ."
The Beetle car was reportedly driven by a 16-year-old girl and had crossed the centre line before the crash.
Harris, who is dating Taylor Swift, suffered a cut in the incident, according to TMZ.com.