Ewan McGregor is to play two very different brothers, Emmit and Ray Stussy, in season three of the Emmy and Golden Globe-winning Fargo.
US publication Entertainment Weekly says self-made man Emmit is the "Parking Lot King of Minnesota" and the handsome sibling. Ray, however, is described as a "cautionary tale" who works as a parole officer and blames Emmit for things that have gone wrong in his life. The brothers are not twins.
Fargo follows the 'anthology' format with each season set in a different era and following different characters.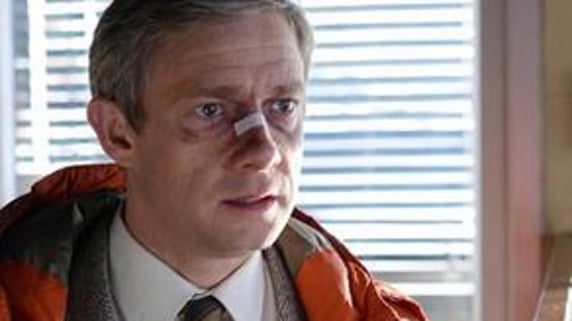 Martin Freeman in season one of Fargo
The first season, set in 2006 and starring Billy Bob Thornton and Martin Freeman, had links to the Coen brothers' Oscar-winning 1996 movie of the same name. Season two, which starred Kirsten Dunst and was set in 1979, was a prequel to season one.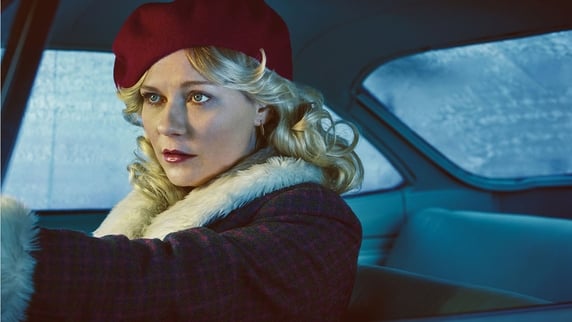 Kirsten Dunst in season two of Fargo
Creator and executive producer Noah Hawley has already said that series three will also have "connections" and will take place a few years after season one. The new series is due to go into production later this year and premiere in 2017.
McGregor is currently filming the sequel to Trainspotting. Production began on Monday and the film is due for release on January 27, 2017.
The film reunites McGregor (Renton) with original co-stars Ewan Bremner (Spud), Jonny Lee Miller (Sick Boy) and Robert Carlyle (Begbie).
While doing interviews for his new film Our Kind of Traitor, McGregor was asked by TEN about returning as iconic character Renton but was keeping his cards close to his chest.
"We're shooting the film this summer and we'll be shooting in Scotland and I can't tell you really very much more than that," he laughed.
"It's going to be great," he added. "The script is really fantastic and we're all very happy with it."