Margot Robbie is in talks to join her About Time co-star Domhnall Gleeson in the upcoming film about Winnie the Pooh creator A.A. Milne and his son, Goodbye Christopher Robin.
Following news that Robbie was instrumental in the decision to develop a Suicide Squad spin-off film about her character Harley Quinn, the Australian actress has now entered talks to star in Simon Curtis' Goodbye, Christopher Robin according to reports by Deadline.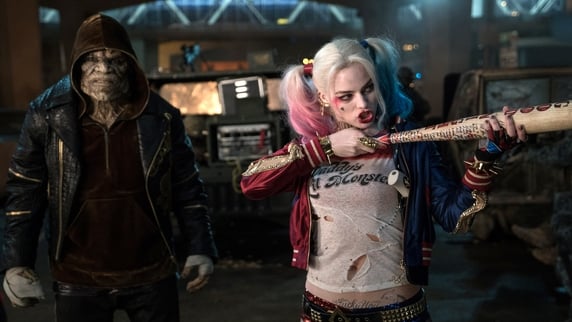 Margot Robbie as Harley Quinn
The film centres on the sometimes difficult relationship between A.A. Milne and his son Robin, who served as inspiration for the character of Christopher Robin.
Robin's teddy bear collection provided the names for Winnie the Pooh and other characters such as Tigger, Piglet and Eyeore.
Domhnall Gleeson will play Milne in the project, which is currently in the development stage, and if cast, Robbie would play his wife.