The Red Hot Chili Peppers were forced to cancel a concert in California on Saturday night after singer Anthony Keidis became hospitalised.
The band were set to play a KROQ Weenie Roast gig in Irvine, California to 16,000 fans but had to pull out at the last minute due to Keidis being taken to hospital for currently-unknown health reasons.
The rest of the group took to the stage to tell the crowd that they would not be performing.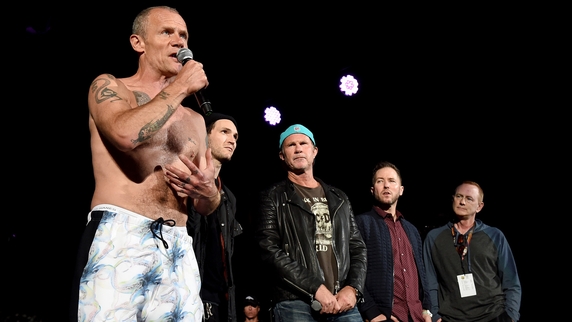 Bassist Flea said, "Anthony is on his way to the hospital right now and we're unable to play this evening.
"We are devastated about it, we're really sad. We love you so much, we live to rock... Unfortunately there's a medical thing that happened and he needed to deal with it."
Drummer Chad Smith took to Twitter early Sunday morning to share his disappointment at having to pull out of the show.
"No one's more disappointed than us that we couldn't perform tonight. Sending love and a speedy recovery to my brother Anthony," Smith said.
NO one's more disappointed than us that we couldn't perform tonight. Sending love and a speedy recovery to my brother Anthony.

— Chad Smith (@RHCPchad) May 15, 2016