Chelsea Handler's highly-anticipated global talk show - the eponymous Chelsea - is launching on Netflix this Wednesday.
Fans of satellite channel E! will be familiar with her entertainingly irreverent Chelsea Lately chat show that ran for seven years from 2007. As well as ripping into celebs and various elements of pop culture, it was also very funny.
Chelsea is promising to offer viewers everything they've come to expect from the 41-year-old, who likes nothing better than being naughty. Well, once it generates a few laughs.
"By nature of me being myself," she insists, "it will be different."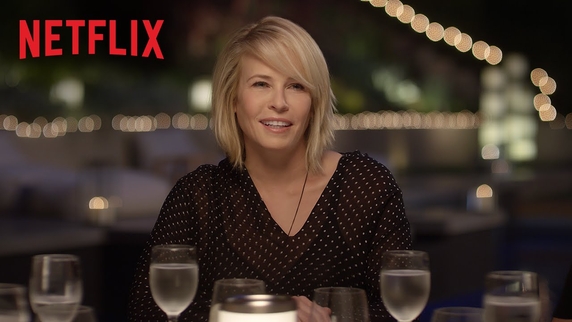 The show will be delivered in 30-minute chunks, three times a week ,debuting on Wednesday, Thursday and Friday every morning just after 8am. It's some way to start the day.
Guests during this opening week include Gwyneth Paltrow, Drew Barrymore, Tony Hale, the cast of Captain America and TEDTalks Chris Anderson.
Here's a trailer: