Vogue Williams says that she'd be happy for her ex-husband Brian McFadden if he were to move on, but admitted that she'd be jealous at first. She appears on the cover of today's Sunday Independent Life Magazine.
My cover for Life Magazine is out today ❤️ pic.twitter.com/6w6yJW80Dp

— Vogue Williams (@VogueWilliams) May 8, 2016
Speaking to Life, Vogue said:
I'd have that initial jealousy, I'm sure, but you'd move on from that, and I'd be happy for him. He deserves to be happy. But I think he quite likes being single, too!
The couple split last summer after nearly three years of marriage, but have managed to remain friends and have been spotted out together since their breakup on numerous occasions. However, Vogue admits that it hasn't been easy.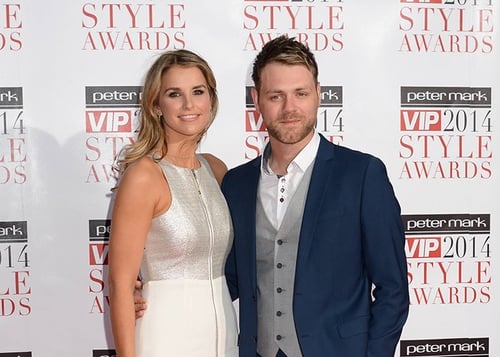 "We're working on being really good friends. And it is work. It's not like me and Brian have never had a fight. It was really hard and nothing was as easy as it seemed, us just going out and being friends. But we've made it happen. And maybe it's easier because neither of us has moved on yet, but we're really working on being friends."
Vogue's career has been going from strength to strength, her RTE 2 documentaries have been picked up by numerous UK broadcasters including TLC. And she won the award for 'Most Stylish Woman' at the VIP Style awards in Dublin on Friday.
So delighted to have won most stylish woman at last nights @VIPmagaz style awards! Thank you everyone for voting ❤️ pic.twitter.com/aRz1ei3Iuo

— Vogue Williams (@VogueWilliams) May 7, 2016