The Rolling Stones have become the latest in a long line of musicians who have asked American Presidential hopeful Donald Trump to stop using their music on the campaign trail.
Neil Young, Adele and Aerosmith have already requested that the Trump camp stop using their songs and now the Stones have said that are unhappy that the frontrunner for the Republican candidacy has been using their hits Start Me Up and You Can't Always Get What You Want on the hustings.
A spokesman for the veteran band told TIME magazine: "The Rolling Stones have never given permission to the Trump campaign to use their songs and have requested that they cease all use immediately."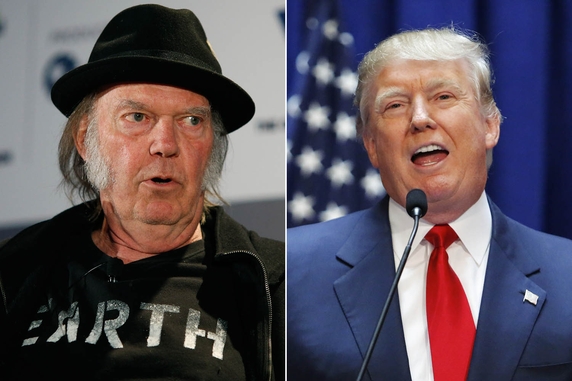 Neil Young asked Trump to stop using his song Rockin' in The Free World earlier this year 
Politicians don't need an artist's permission to use their music at rallies as long as their party has a blanket license, which covers all of the music in the group's catalogue.
Since declaring his candidacy for President, Trump has honoured all requests from the artists in question.
Musicians who do support Trump in his run for the White House include one-time teenybopper Aaron Carter and country music star Loretta Lynn, who has said, "I just think he's the only one who's going to turn this country around". 
Rocker and gun enthusiast Ted Nugent has said, "Donald Trump is the hellraiser America has needed for a very long time."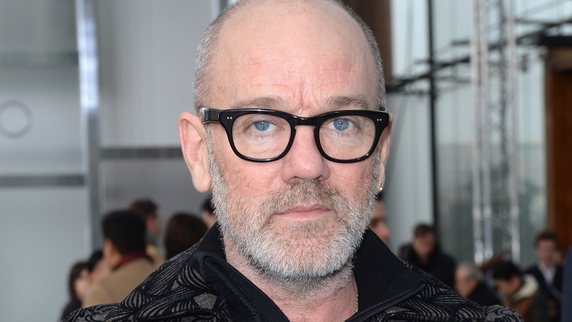 Stipe: feeling the Bern
Last September, former R.E.M. frontman Michael Stipe, who has been vocal in his support of Democratic Presidential hopeful Bernie Sanders, issued a broadside on Trump and all world leaders pretend after the billionaire businessman used R.E.M.'s It's The End of The World as We Know It (And I Feel Fine) during a rally at the White House. 
"Go f*** yourselves, the lot of you - you sad, attention-grabbing, power-hungry little men. Do not use our music or my voice for your moronic charade of a campaign". Stipe said.