Irish singer and musician Róisín O, daughter of Mary Black and sister of The Coronas frontman Danny O'Reilly, revealed online trolls often target her because of her family connections.
The 27-year-old Dubliner revealed she frequently receives negative messages on social media from online trolls who "don't like my mum or brother".
"I think everyone gets online hate," she told the Herald. "Some people don't like The Coronas or they don't like Mary Black, so then they assume they won't like me and they would make a comment.There's an undercurrent of that sometimes."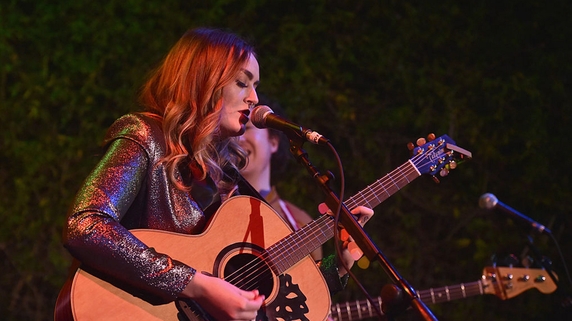 Róisín said she tries not to take the comments to heart and admitted that the majority of people have "been really supportive".
"I try not to take it too personally," she said. "When I put up my video the other day on YouTube, someone was saying how they didn't like my nose ring.
"I don't know why you would bother. If you don't have anything nice to say, then don't say anything at all. However, most people have been really supportive," she said.
Róisín O will be playing a gig in Whelans to launch her new single, Give It Up, on May 14.