Hugh Grant has told TEN that he was filled with fear when he signed up to star alongside triple Oscar winner Meryl Streep in their new musical-comedy biopic Florence Foster Jenkins.
Both Grant and Streep have been tipped for Oscar nominations for their performances in the film, which tells the true story of a New York heiress (Streep) whose lack of singing talent did not keep her off the stage. Grant plays her husband, St Clair Bayfield, an actor who, just like his other half, has some delusions about his abilities.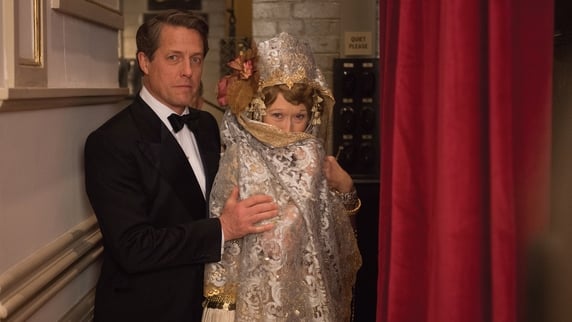 Grant - "These characters are delusional eccentrics"
Under the direction of The Snapper and Philomena's Stephen Frears, Grant, as ever, makes it all look effortless, but he told TEN that there was plenty of nail-biting before the cameras started rolling.
"It was an intimidating set-up - scary Stephen Frears and scary Meryl Streep," he recalled. "I did a hell of a lot of prep to try and bring myself up to the requisite level. But in the end I quite enjoyed it."
Describing his preparations as "probably a lot of useless panicking", Grant said he did a lot of research into Byfield's life.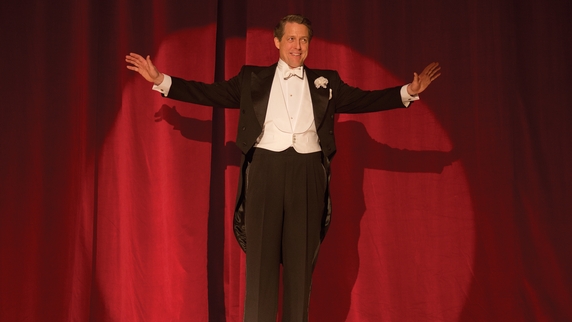 "My character thinks he's a good actor, but he's crap"
"You've got real [life] characters here so you can go into their real backgrounds, their real histories. I read his diaries and all that kind of thing. Then you go through the script with a tooth comb. You think, 'Well ok, why do I say that?' And you write biographies of your character. It may be all, as I say, completely luvvie rubbish, but it makes you feel fractionally more secure."
The performance ranks with Grant's best and he gets the mix of charlatan, cheerleader and wheeler-dealer just right in an eye-opening 'older man' role.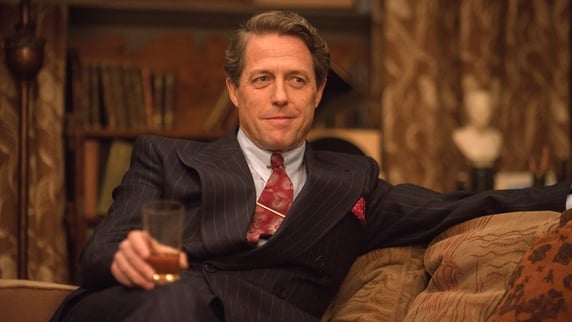 "You're not quite sure what you're dealing with here"
"I thought it was a good juicy character because he's sort of enigmatic - you're not quite sure what you're dealing with here," Grant said. "He seems like he's suave and in control and loving, and then you think, 'Hang on, is he so in control and does he really love her?'
"These characters are delusional eccentrics. She thinks she's a wonderful singer - she can't sing at all. My character thinks he's a good actor, but he's crap."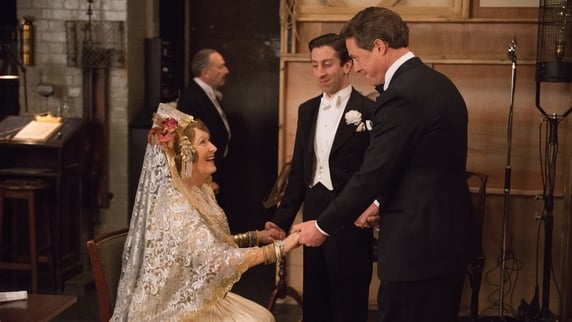 The show must go on - the big night at Carnegie Hall
When asked what surprised him most about the way his co-star Streep works, Grant replied laughing: "Well, she can't see - that was surprising! She's quite short-sighted! She's not wearing glasses in this film and she doesn't like to wear lenses because they show up on the screen. So, actually, she can't see that well!"
You can judge for yourself if the film is a sight for sore eyes when Florence Foster Jenkins opens in cinemas on Friday.
You can watch our interview with Hugh Grant by clicking the link.