Gabriel Byrne has been nominated for a Tony Award for Best Performance by a Leading Actor in a Play for his role as James Tyrone in Long Day's Journey Into Night at New York's Roundabout Theatre.
The Broadway revival of Eugene O'Neill's Pulitzer Prize-winning stage classic about the Tyrone family's descent into crisis over the course of a day also stars John Gallagher, Jr, Michael Shannon and Jessica Lange.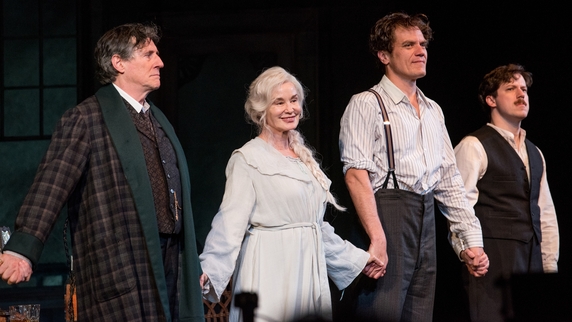 (L-R) Gabriel Byrne, Jessica Lange, Michael Shannon and John Gallagher, Jr take a bow
The production is also nominated in the Best Revival of a Play category at the Tony Awards and has won acclaim from hardened New York theatre critics since opening last week. The 70th Annual Tony Awards will air live on June 12 and is hosted by James Corden.
Sixty-five-year-old Byrne was previously nominated for a Tony Award for Best Performance by a Leading Actor in a Play for A Moon for the Misbegotten in 2000.
In a recent interview with the New York Times, Byrne said of Long Day's Journey Into Night: "There's one thing you can never get away from: It's O'Neill's ruthless honesty, the bravery that he has.
"What he's addressing perhaps is a kind of nihilism about life. Love does not save you. Family doesn't save you. Truth, the expression of it, doesn't save you. You still push into night. Faith doesn't really mean anything in the face of darkness. There's a kind of comfort in knowing that we are all headed that way."
However, in the same interview, Byrne good humouredly took issue with co-star and fellow Tony nominee Jessica Lange's observation that O'Neill's masterpiece had an innately Irish quality.
Responding to Lange, Byrne said: "I hate to say it, but I think that's a lot of bollocks. It sounds great, but actually when you examine it, it's a way of defining an entire people with an easy kind of aphorism. We are a very complex multifaceted family of human beings."
In the Best Actor category, Byrne faces stiff competition from Jeff Daniels for Blackbird Frank Langella for The Father, Tim Pigott-Smith for King Charles III, and Mark Strong for A View From the Bridge.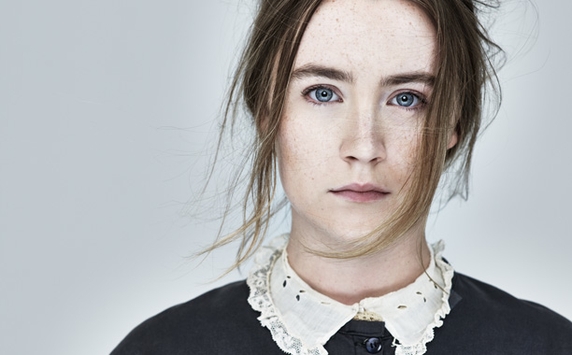 Saoirse Ronan as Abigail Williams in The Crucible
Also in this year's Tony Award nominations, The Crucible, which stars Saoirse Ronan in her stage debut, has been nominated Best Revival of a Play.
The acclaimed David Bowie inspired musical Lazarus, which was co-written by Bowie and Irish playwright Enda Walsh, failed to win a nomination in the Best Musical category.