Ireland's Eurovision entrant Nicky Byrne says his performance wouldn't look out of place at the Grammys or MTV Awards and revealed his Westlife bandmates aren't surprised by his decision to take part in the contest.
The 2fm presenter will perform Sunlight at this year's competition in Stockholm and the former Westlife star admitted he hopes to shine bright on stage.
"The whole stage is LED driven - both behind the performances and on the floor. Lee Lodge, who has worked with the likes of One Direction and Robbie Williams, has come up with some great graphics for the screens," Nicky told TEN. "It's obviously sunlight based and there's some stuff going on that would look like a sun or be from that point of view," he added.
The 37-year-old singer will be vying for a place in the Eurovision on the second night of the semi-finals on RTÉ2 on May 12 in Sweden, and revealed his routine will be completely different to his Westlife days.
"I can't give away too much just yet about the costume but it's not going to be a white suit. It's a little bit more pop meets rock 'n' roll. We always wanted the performance to look a little bit like an Imagine Dragons, Coldplay or Maroon 5 style performance.
"Even though it's Eurovision, it still wouldn't look amiss on any big music show like the MTV Music Awards or the Grammys.
"That's the kind of look we're going for. Even from a costume point of view it will be quite like that," Nicky added.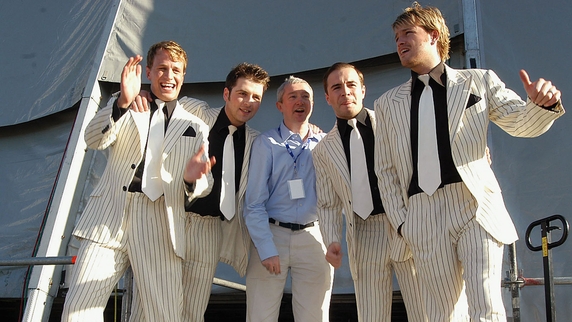 Bye bye white pinstripe suit! Nicky will be staying clear of white on the night
So what do Nicky's former bandmates Kian Egan, Shane Filan and Markus née Mark Feehily, make of his attempt to take on the Eurovision for Ireland?
"We've been in contact recently more than we ever have been in the past four years - emails and texts have been flying around. Anything I've seen from the boys in their own personal endeavours when they've been interviewed by the media has all been very positive, and privately they've all been very positive," he said. "I think they've all probably gone 'Only Nicky would do something like this'," he added.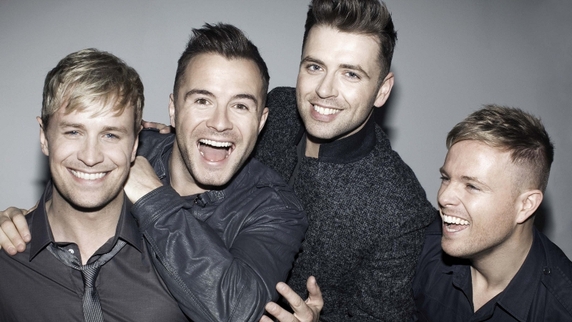 You Raise Me Up: The Westlife boys are showing Nicky their love
Aside from preparing for the Eurovision and presenting The Nicky Byrne Show with Jenny Greene, Nicky has been working on his debut solo album.
"I've an album that I've been working on for three years. I love it - I believe it is a great pop album. People who loved Westlife would have known Shane [Filan] and Mark [Feehily] as the lead singers.
"This album is really personality based. I've shared some great stories on there - personal stories and professional ones from the Westlife years. There's a song on there called Pop Machine which is all about being in Westlife. The lads are going to love it when they hear it. I'll send them a copy," he laughed.
"There's also a lovely song on the album called Pretty which is a little lullaby about Gia my little daughter," Byrne added.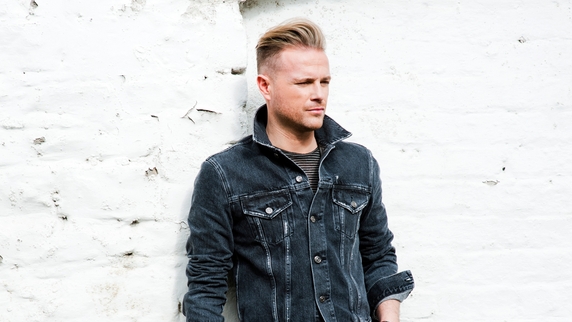 Flying Without Wings: Nicky Byrne's career is busier than ever
"I'm very proud of the album and I've worked hard on it. I think it's a good pop album and I can't wait for people to hear it and to make their own minds up."
Nicky's album, which is also called Sunlight, will be released on Friday May 13.
You can catch the man himself on The Ray D'Arcy Show on Saturday, April 30 on RTÉ One at 9:45pm.