It's the 21st year of the hugely popular Dawn Chorus on RTÉ Radio 1, and this year's birdsong extravaganza will be quite unique and is turning into something of an aviary Eurovision.
Derek Mooney is once again hosting the event and it takes place over this May Bank Holiday weekend, starting at midnight on Saturday.
"The Dawn Chorus this year is going to be the biggest and best ever, we hope, because we're quite literally going to track the sun as it rises in the east in Russia," Mooney says.
"We have Radio Russia involved, right across Central Europe, finishing in Ireland and culminating with the biggest sound of birdsong right across Europe, from Cuskinny Marsh Nature Reserve in Cobh."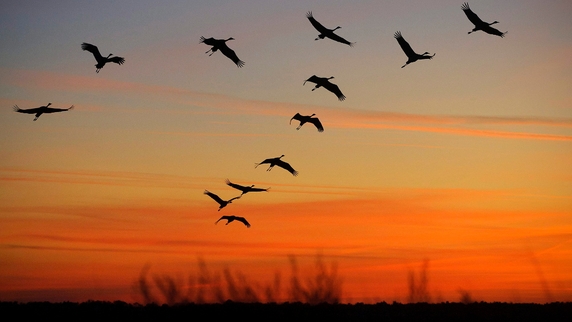 Thanks to RTÉ Radio 1's fifteen partnered countries, including Russia, United Kingdom, Austria, Slovakia, Slovenia, Spain, Luxembourg, Netherlands, Norway, Switzerland Lithuania, Derek and co will bring listeners the full splendour of the dawn chorus live from right across the continent, featuring some of Europe's finest avian performers in full voice.
Experts will be on hand to explain to listeners what is happening, in real time, and to shed some light on the hidden lives of the birds.
"What happens is that the sun rises in the east, and it travels across the west," says Mooney. "And as it rises and hits each country, birds wake up and burst into song. And that's our goal: to try and illustrate that vividly on radio."
The Dawn Chorus is on RTÉ Radio 1 Saturday, April 30/Sunday May 1, from midnight until 6.00am.