Bono loves Sing Street, John Carney's movie about a fledgling eighties band in Dublin, so much that he has released a statement in which he says that U2 were never as good as the kids in the movie.
Writing on U2's website, Bono said: "I remember the 1980s with somewhat of a blush. No man's hair should be bigger than his girlfriend's. But that was the time. Dublin in Technicolor. In reality it was monochrome and in the grip of a recession, but on video tape, you could be transported."
"You could wear what you liked, and the more outrageous the better. Anything to wind up the jackbooted skinheads on Dublin's north side. Make-up on a boy drove rockers wild, and the teachers wilder. Thank God for Bowie, who made all the black eyes okay. And allowed people to find out who they were."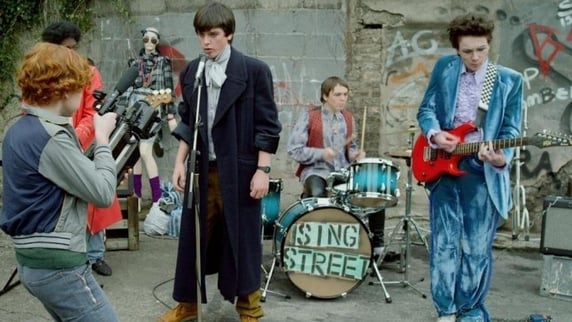 The kids from Sing Street
Directed by John Carney, whose previous films include Once and Begin Again, Sing Street is about an Irish teenager who forms a band with his friends to impress a girl and receives a real education in music history from his brother (Jack Reynor).
Read our review and watch interviews with John Carney and cast members.
The indie movie has been universally acclaimed and has grossed more than $1 million at the global box office since its release in March. It's currently on release in the United States, where it opened to rave reviews.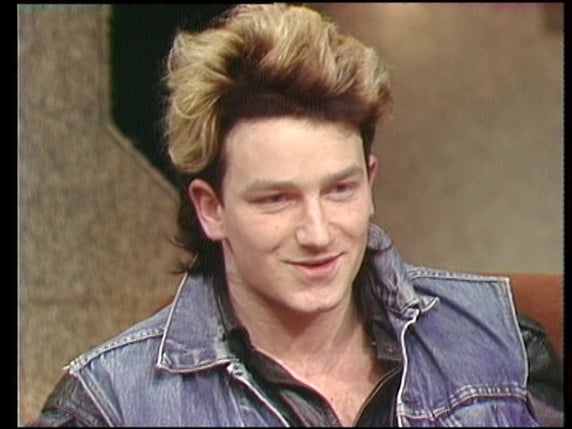 Mullet the blue sky 
"My brother gave me the gift of music through my first guitar," Bono added in his statement. "We formed a band. In truth, at the same stage, U2 were not as good as the kids in Sing Street. In truth most films you'll see this year won't touch Sing Street."
Sing Street is currently on general release.