Last September as Prince promoted his just-released HITNRUN album, he listed his ten favourite artists, ranging from Joni Mitchell to Beyonce.
Talking to EW,  he enthused about his long-time favourite, Canadian folk-jazz icon, Joni Mitchell. "She's genius, the way she tells a story, paints a picture with just a few chords—she puts so much in there," declared the singer of the woman whose song A Case of You he had been covering in solo concerts prior to his sad passing.
Then he moved on to his passion for the music of Texan soul queen Erykah Badu. "Those last couple records, she was just too ahead of her time—they're fantastic. And she's hilarious, so smart."
He also chose Kendrick Lamarr. "Kendrick is the truth. That's new, that's now. What he's doing, no one else is even trying."
Beyonce was also on his radar. "I ain't mad at anything she does. Anything. Those are great songs."
His remaining five were Janelle Monáe, Rita Ora, Esperanza Spalding, Willow Smith, Tori Kelly and Børns.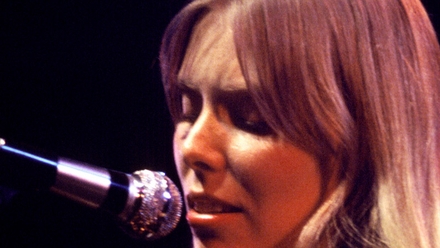 Joni Mitchell