Róisín Murphy has taken inspiration for the title of her new album from Dublin's old red light district of Montgomery Street, an area immortalised in song by The Dubliners with the bawdy rabble rouser, Take Her Up to Monto.
The Arklow-born singer and performer, who was Mercury and Choice Music Prize nominated for her last album Hairless Toys, will release Take Her Up to Monto on July 8, ahead of her performance at Longitude in Dublin's Marlay Park later that month.
The new album is a result of the same five-weeks studio session with her long term musical collaborator Eddie Stevens who also produced Hairless Toys.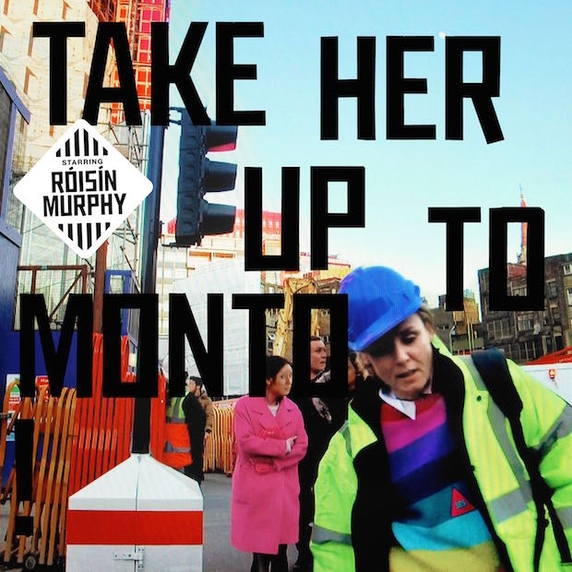 Murphy says that Take Her Up to Monto, which was written in 1958 by George Desmond Hodnett, music critic of the Irish Times, and popularised by The Dubliners, was sang to by her father when she was growing up.
"It's me and my rhythm. It's very simple, really - but very complicated." says Murphy.

Speaking about the new album, she added: "For Take Her . . . the visual language has changed. Less reference, a more aggressively modern aesthetic. It's about the London that I live in, it's a lot about architecture, it's about building and the future coming, its about here! It's a bit fizzier and more present tense, irreverent, with guerilla filming, montage and crazy shit. I hope it's a realism that makes you feel good about being alive."
Along with the album title and artwork, Roisín also released the opening track from her new release, Mastermind.
Clocking in at over six minutes, the layered electro-synth tune is very much in the quirky vein of her last album though it may be a disappointment for fans expecting a return to the more mainstream material of her 2007 album, Overpowered. Still as a statement of intent, it certainly delivers.


The full track listing for Take Her Up to Monto is:
Mastermind
Pretty Gardens
Thoughts Wasted
Lip Service
Ten Miles High
Whatever
Romantic Comedy
Nervous Sleep
Sitting and Counting
Click on the audio link to hear Alan Corr's interview with Róisín Murphy backstage at Dublin's Olympia ahead of her gig there last February.