The manager of rock heavyweights Metallica, Muse and Red Hot Chili Peppers has described internet streaming service YouTube as "the devil" and has claimed that it is killing the record business.
Speaking to a BBC Radio series on the music business, Peter Mensch said: "YouTube, they're the devil. We don't get paid at all. If someone doesn't do something about YouTube, we're screwed," he said. "It's over. Someone turn off the lights."
Mensch added that YouTube's approach, in which artists make money by placing ads around their music, was unsustainable.
Radiohead guitarist Ed O'Brien also told The Business of Music: "This is the thing that you hear from streaming services: 'We've paid out $2bn'. But it's very difficult to know what's happening with this money. Where is it? Is it the record companies? This is the problem, it all disappears into this opaque hole."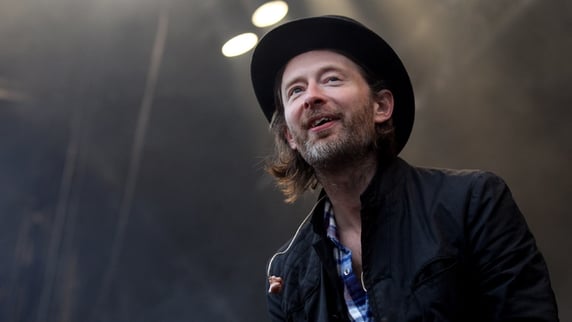 Radiohead have used increasingly innovative methods to release their music
Last week, the International Federation of the Phonographic Industry (IFPI) warned that there was a widening "value gap" between the volume of music consumed on free, "user-upload" services - including YouTube, Daily Motion and Soundcloud - and the amount of revenue they generate for the industry.
YouTube's Chief Business Officer Robert Kynci responded to on-going criticism of the service by suggesting that artists were not seeing YouTube payments because of the agreements they had with their record labels.
"It really depends on what is the flow of the money from us to you," he said. "The artists who are signed up directly with YouTube are seeing great returns. Not everybody - but if you're generating a lot of viewership, you're making a lot of money."