The Irish box office hit, Sing Street, has finally made it across the Atlantic and despite a limited release Stateside the movie has been greeted by overwhelmingly positive reviews and recommendations on social media from the likes of James Corden.
John Carney's hymn to 1980s Dublin is the classic tale of a teenage boy, played by newcomer Ferdia Walsh-Peelo, who starts a band in order to impress a girl as he tries to forge an identity for himself in his tough new inner-city school. 
The movie was ecstatically received at the Sundance Film Festival last January, where it was greeted with a standing ovation and was praised by Variety as "a heart-melting adolescent romance that gives teenage garage bands everywhere a better name".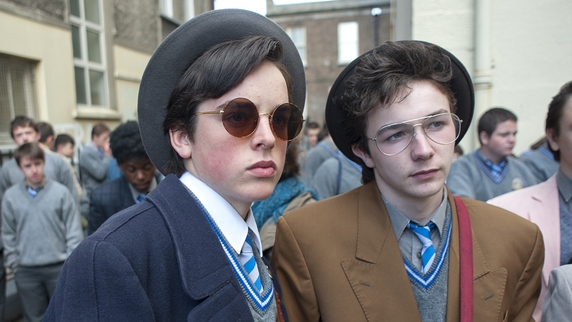 After opening to rave reviews here in Ireland last month, the movie is now finally on release in the United States where it has been charming critics and audiences alike.
The New York Times said that while Sing Street is "generally up-tempo and sentimental, but its nostalgia is rarely cloying and its plot doesn't feel overly contrived". The newspaper also heaped praise on the movie's pop-synth soundtrack featuring a number of tracks co-written by John Carney himself.
Rolling Stone was equally enthused by the movie's original songs and said Drive it Like You Stole It in particular "should find its way into the Oscar winner's circle" and concluded that Sing Street "is the most romantic movie you'll find anywhere these days, brimming over with music, fun and the thrill of first love".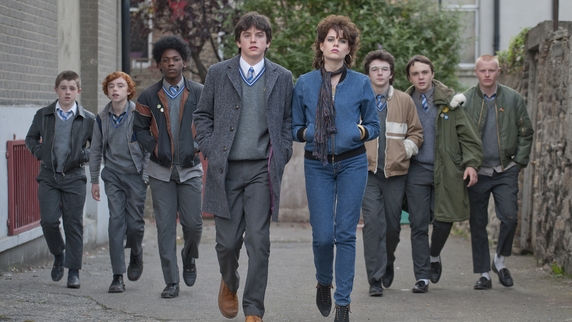 Entertainment Weekly also encouraged its readers to go and see the movie, describing it as "like a lost John Hughes movie with Irish brogues", while People magazine said that Sing Street "Might just be the most joyous movie of the year".
Although the film only opened in five US cinemas, reports say that distributors are hoping that word of mouth will see Sing Street expanding to more cities and screens over the coming weeks.
And some of those recommendations, have come from very well know figures with a huge following including newly minted 'Honorary Irishman' James Corden and Rita Ora.
If you get a chance to see the movie SING STREET you simply must! It's uplifting and brilliant! Find times here x https://t.co/pkNaueU8JQ

— James Corden (@JKCorden) April 15, 2016
Just watched sing street last night you have to go and watch it it's opening in NY and LA tonight!!! #SingStreet

— Rita Ora (@RitaOra) April 14, 2016
You HAVE TO RUN IMMEDIATELY to see @SingStreetMovie - stop reading this tweet. GO SEE IT.

— Darren Hayes (@darrenhayes) April 17, 2016
The movie will get its UK release on May 20 and if the reaction Stateside is anything to go by it should do very there indeed.