The Voice of Ireland judge Rachel Stevens has said she is "definitely up for" a move to the UK version of the singing competition.
The star revealed that working on The Voice has given her a taste for live television and she would be interested in a move to the UK judging panel as the show moves to ITV.
"Having the experience on The Voice with the live element has given me a real taste for it," Stevens told The Sun UK. "It's been an amazing experience and a real learning curve with the mentoring side.
"I would definitely be up for doing the UK version. They change it quite regularly, buy yeah, it will be all change for ITV."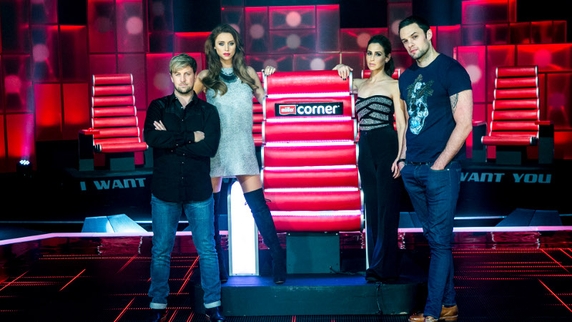 The Voice of Ireland judges Kian Egan, Una Healy, Rachel Stevens and Bressie
Stevens, who is best known for her time as a member of S Club 7, also announced that she has her sights set on an acting role in EastEnders.
"There's been talks about EastEnders in the past, which would be really fun to do a cameo role in, or something that would be unexpected or different," she revealed.
"I would love to get back into acting. Definitely. Things have come up in the past but it's always been a timing thing, like when we were on tour. A lot of these things are about timing. It would be an amazing experience.
"I want something that will challenge me in a different way. EastEnders is my local. It's around the corner for me so it would be perfect," she added.