Amy Schumer referenced her recent feud with Glamour magazine during an appearance on The Tonight Show Starring Jimmy Fallon - and let's just say the comedian didn't hold back.
The 34-year-old Trainwreck actress featured in Glamour's 'Women Who Inspire Us' plus-size edition last month, alongside well-know celebrities including Adele, Ashley Graham and Melissa McCarthy.
Glamour's editor-in-chief, Cindi Leive, later apologised and clarified that the company never meant to imply that Schumer was plus-size.
"Her 2015 cover story was included in the edition, aimed at sizes 12 and up, with the coverline 'Women Who Inspire Us' bc her longtime message of body positivity—& talking back to body haters—IS inspiring. (To me, too!)" Leive tweeted.
"To be clear, size 6-8 is not plus. (Even size 12—frequent size of 'plus' models—is smaller than average American woman!)" she continued. "But women of all sizes can be inspired by one another's words. So sorry if implication was otherwise, Amy."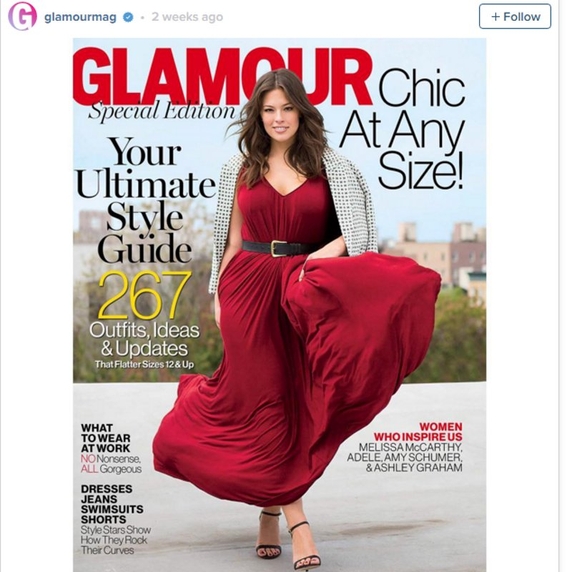 For the majority of Schumer's interview with Fallon she poked fun at the drama but did make it clear that labelling people by their size is not acceptable. 
"For those of you who don't know who I am, I'm a famous plus-size model," Schumer said introducing herself to the crowd.
"I love Glamour, honestly," she told Fallon. "They've been so nice to me. They've done so many great things for women."
"But what I learned is people don't like being classified as plus-size. We don't need these labels … It should just say what size you are."
The actress also shared hilarious stories about her love life and the pressures that come with being in a relationship when the media are involved.