will.i.am has travelled to Calais for the second time this week to see first-hand the plight of refugees who are living at the camp known as 'The Jungle'.
The Black Eyed Peas musician and coach on The Voice UK walked around the camp, and was mobbed by many of the people in the camp who welcomed him and took selfies.
During his visit a lorry-load of water bottles which he'd bought were distributed at the site and he also visited tents and a food distribution point.
"I'm here to learn more, " the star explained. "You hear a lot on the news. I don't like to get all my information from the news. I like to try my best to learn as much as I can."  
It was his second visit to Calais within a week, his first was just hours after The Voice UK final on Sunday. He wrote on Instagram at the time, "After being on TV for The Voice UK finals on the BBC, I needed to come back down to real life and people in need".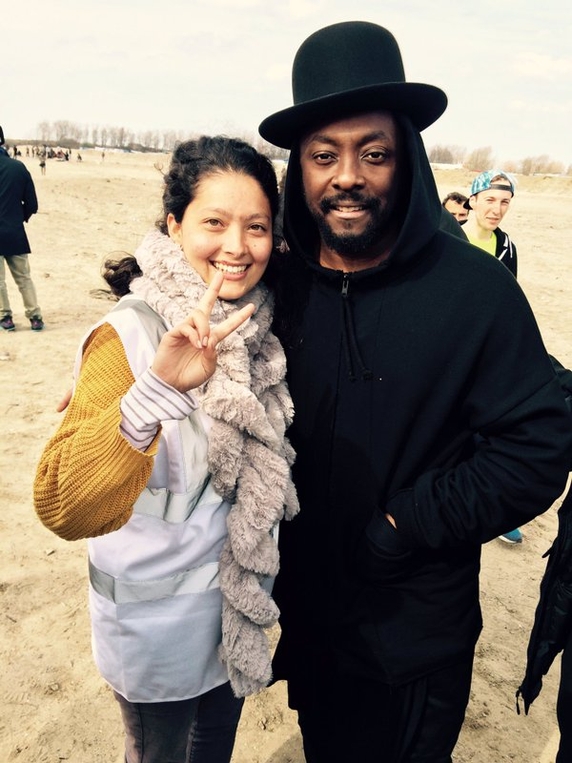 His visits to the camp have been praised by the Care4Calais charity for raising awareness of the plight of people living there in dire conditions.
"I can't begin to thank will.i.am for visiting us and pledging to become part of the solution to this crisis, " said Claire Moseley, the charity's founder. "Not only did he lift the spirits of everyone he met, he has also effectively demonstrated that the only solution to this global issue will come from compassion".
"It's impossible to understand the scale of the situation until you are here and meet the people in the camps who need all the support we can give. These people have lost their homes, many have also lost friends and families."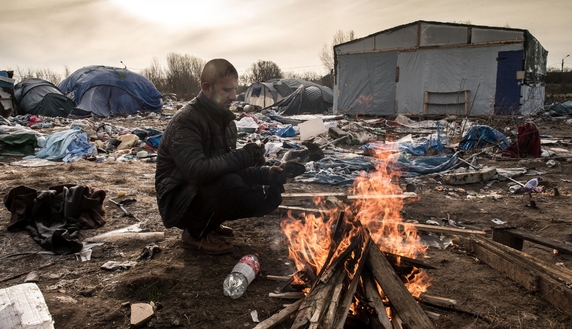 A Kurdish refugee in the so-called Jungle camp
Some 4,000 people have fled poverty, persecution and war to camp at Calais, although the number of residents has fallen since demolition crews moved in some months back.
French authorities moved some camp inhabitants from the rat-infested southern section of the camp to heated containers nearby or to other locations, such as Dunkirk.