Bono has come up with a novel way of countering the threat from ISIS. Tackle them head on using the greatest weapon of all - comedy - in the form of Hollywood's top comedic talent such as Amy Schumer.
On Tuesday, the U2 frontman addressed a US Senate panel in Washington to discuss the causes and consequences of violent extremism, where he had the unusual suggestion about how to fight back against Islamic extremism.
He said: "Don't laugh. I think comedy should be deployed...
"The first people that Adolf Hitler threw out of Germany were the dadaists and surrealists. It's like, you speak violence, you speak their language. But you laugh at them, when they're goose-stepping down the street, and it takes away their power.
"So, I'm suggesting that the Senate send in Amy Schumer, and Chris Rock, and Sacha Baron Cohen, thank you."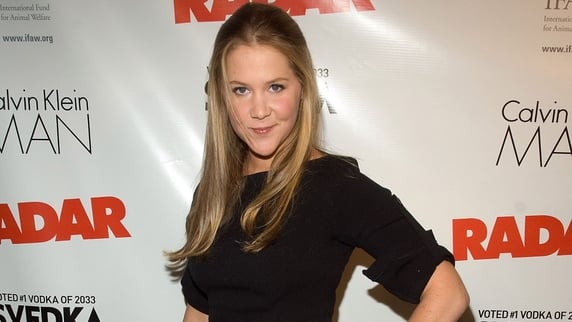 Bono wants to send in Amy Schumer to deploy her comedy skills against ISIS
The 55-year-old rocker assured the crowd that he was "actually serious", and received a serious reply from senator Jeanne Shaheen, who said: "Actually, that's not the first time I've head experts on how do we counter violent extremism talk about that.
"It's one of the things that we're looking at."
Schumer responded to the comment on Twitter with characteristic flair, simply saying "Holy s***"
Holy shit https://t.co/Hzn4KNloAh

— Amy Schumer (@amyschumer) April 12, 2016
Bono has been full of praise for Jennifer Lawrence for speaking out on Hollywood's pay gap.
During a Facebook Live Q&A to discuss his visit to refugees in the Middle East and Africa, he complimented the actress for her openness on the gender inequality issue.
When asked a question from a fan about his opinion of Nigeria not passing a Gender Equality Bill, Bono says says that this isn't an issue that is limited to Africa.
He said: "Gender equality is at the centre of any movement that holds fairness, freedom and justice as its core values.
"In Hollywood, Jennifer Lawrence, speaking about how actors are paid. Women have this incredible thing - bond I think you have. More than men. Women [have a] great sense of solidarity."
Bono also spoke about his organisation One, which is involved in gender politics with its campaign Poverty is Sexist. He said: "It's women saying they will not have it anymore. They will not take the bad deal."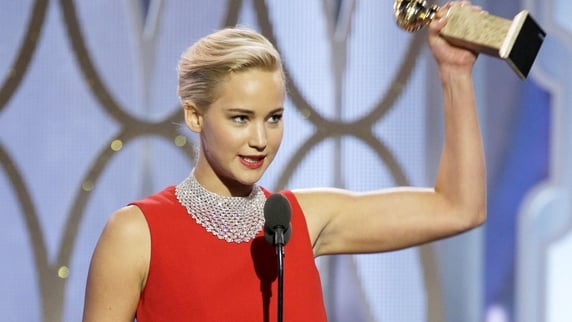 Lawrence spoke to Diane Sawyer last year about the pay gap in Hollywood after discovering via the Sony hack how much less she had been paid than her male American Hustle co-stars.
"I felt like I had to say something because we need to talk about it," she said. "On average, women are paid 21 percent less than men. We can ask for the same exact thing that men do, and we do face the reality that we do get judged more. It's just something that is intrinsic, and I would love to see change."