Steven Spielberg's next film will be a religious drama entitled The Kidnapping of Edgardo Mortara, a project that has been close to the director's heart for years.
The legendary Hollywood director will follow his sci-fi movie Ready Player One with the long-running project that will reunite him with Oscar winner Mark Rylance.
The actor recently starred in Spielberg's Cold War thriller Bridge of Spies (which netted him that Best Supporting Actor statuette) and the upcoming Roald Dahl adaptation The BFG where he provided the voice for the main character.
Screen writer, Tony Kushner, who previously worked with Spielberg on Lincoln and Munich, will adapt the original David Kertzer novel which charts the true story of an Italian Jew who became involved in controversy after he was secretly taken from his parents in 1858 at the age of six, was raised a Catholic and later became a priest.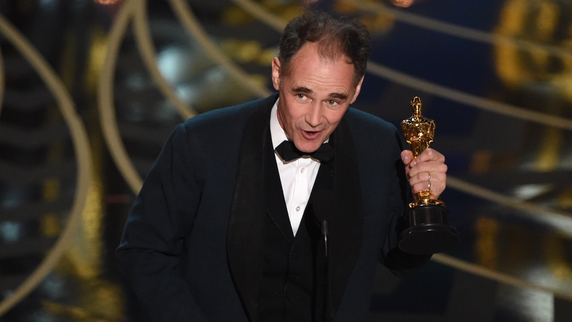 Mark Rylance on Oscar night
Rylance will portray Pope Pius IX, who has to assert his authority as a battle begins that pits the Papacy against forces of democracy and Italian unification
According to reports, Spielberg has been looking at the possibilities of turning the book into a film since 2008, and the current plan is to shoot early next year so that it can be released in time for the awards season.
Spielberg's next release, the much anticipated adaptation of The BFG, hits Irish cinemas on July 22. The latest trailer for the blockbuster was released earlier this week.