Forget conscious uncoupling. Gwyneth Paltrow has said that she and ex-husband Chris Martin are "better as friends" than a married couple and says they have "co-created" a new family.
The Hollywood star says that she and the Coldplay frontman are still very close since their break-up, adding that they have made a new family unit with their children, 11-year-old Apple and ten-year-old Moses.
Speaking to Marie Claire Australia, she said: "I think we are better as friends than we were [married]. We are very close and supportive of one another.
"It hasn't always been easy for us because you have good days and bad days as you do in life with anything, but I feel lucky because Chris has been willing to push himself for the sake of the kids and help me co-create this new family.
"It's like we are still a family, but not a couple."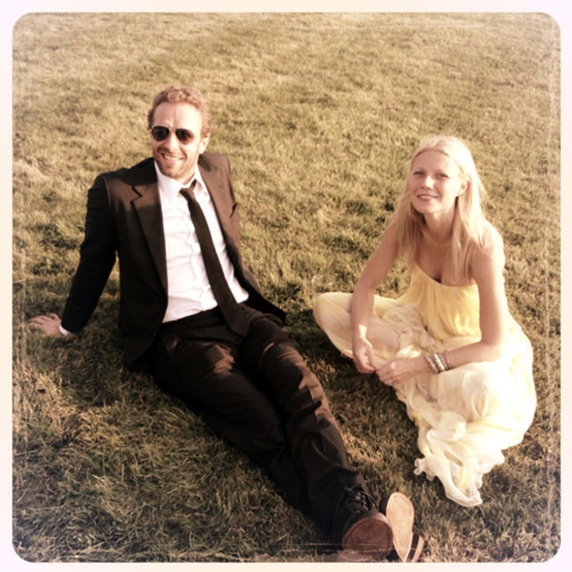 The Coldplay frontman and actress announced their "conscious uncoupling" in March 2014
The Iron Man actress is now dating TV producer Brad Falchuk, and said she has learned "amazing lessons" since her split from Martin.
She said: "I don't want to say too much, but I will say you just never know what is going to happen, what people you are going to meet, what amazing lessons you are going to learn."
The couple announced the news of their break-up after ten years of marriage on her website Goop in March 2014 under a post called 'Conscious Upcoupling'.
They wrote: "It is with hearts full of sadness that we have decided to separate. We have been working hard for well over a year, some of it together, some of it separated, to see what might have been possible between us, and we have come to the conclusion that while we love each other very much we will remain separate.
"We are, however, and always will be a family, and in many ways we are closer than we have ever been. We are parents first and foremost, to two incredibly wonderful children and we ask for their and our space and privacy to be respected at this difficult time.
"We have always conducted our relationship privately, and we hope that as we consciously uncouple and coparent, we will be able to continue in the same manner."
They began dating in October 2002 and wed just over a year later in December 2005 at a California hotel.