Credit cards at the ready - extra tickets will be released for Bruce Springsteen's sold out Croke Park gigs this morning (April 14).
The Boss's two Croke Parks gigs on Friday 27 and Sunday 29 May sold out the morning they went on sale in February, but now a second tranche of tickets will be made available from 9am on Thursday, April 14.
The limited amount of extra tickets to see Springsteen and The E Street Band's River Tour became available after final stage and production details were confirmed.
Due to confirmation of stage & production details, A limited amount of tickets will be released for sale on Thursday pic.twitter.com/7jX0hfSilv

— Aiken Promotions (@aikenpromotions) April 10, 2016
Tickets as ever will be available from usual outlets nationwide.
The Boss recently won widespread praise after his stance against a controversial new LGBT law in North Carolina in the United States.
He cancelled a gig that had been scheduled to take place in Greensboro on Sunday night, in order to "show solidarity" with people affected by the legislation.
The law bars transgender people from choosing bathrooms consistent with their gender identity, and it also blocks an expansion of the state's current anti-discrimination law that was set to go into effect this month.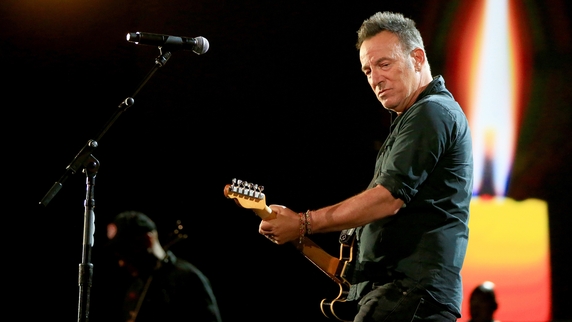 "Some things are more important than a rock show and this fight against prejudice and bigotry - which is happening as I write - is one of them," he said in an online statement.
Fans and celebrities such as James Corden, Ellen DeGeneres, Jamie Lee Curtis and singer-songwriter Tim Burgess have lavished praise on the singer for his actions.
Corden tweeted, "Just when you couldn't love @springsteen anymore! What a man", while Burgess said "and that's why @springsteen is still the boss".