What to Watch
Britain's Got Talent
7.00pm TV3
As The Voice ends, The tenth series of Britain's Got Talent returns with Ant and Dec and Simon Cowell the Golden Buzzer act is also back this year. "I think the talent this year is phenomenal - it's like everyone is pulling out the stops for the tenth anniversary of the show," Ant recently told ITV. Dec concurred: "Every year we want the acts to give the British public something they've never seen before and I can honestly say this year's talent does not disappoint."
Speaking of the Golden Buzzer act, Ant explained: "When she walked onto that stage, I don't think anybody expected that big and beautiful voice to come out of her mouth. We were stood on the side of the stage with her father and he was just bursting with pride. Then we looked out at the judges and every single one of them had a huge smile on their faces - even Simon! Alesha was in tears and the audience's reaction was like nothing we had experienced that day. We had to press our buzzer, she was just amazing and we can't wait to see what she does in the Live Shows."
Susan Boyle is still tops in Ant and Dec's book. "When she came on stage and was chatting away, people thought she was a comedy act and then she absolutely blew them away with her performance", says Ant.  "That was a stand out moment of the decade I think," says Dec.
Movie Choice of the Day
Die Hard
10.00pm Channel  4
John McClane, officer of the NYPD, tries to save his wife Holly Gennaro and several others taken hostage by German terrorist Hans Gruber during a Christmas party at the Nakatomi Plaza in Los Angeles.  Starring Bruce Willis and Alan Rickman – the first and arguably the best of the franchise, directed by John McKiernan and released in 1988. High wire tension and not a breather to be had after it gets going. Edge of seat stuff.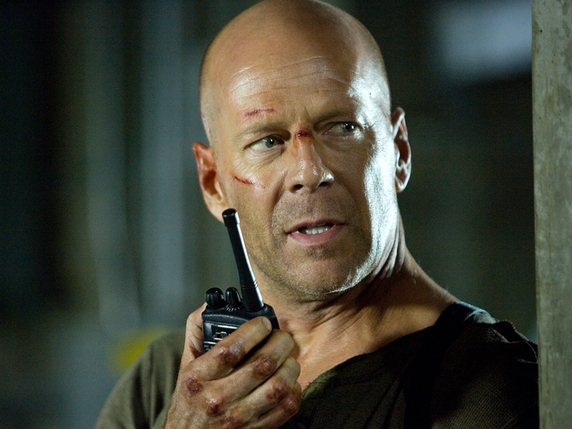 He returned with, er, less hair in Diehard 4 but the first is the best . . 
Best TV Catch-up
The Durrells
Engaging drama series  - started Sunday April 3, 8.00pm, so there's time to pick up - about the real-life Durrell family, the widowed mother, her  three sons and one daughter and their move from a drab England to Corfu in the 1930s.  Brothers Gerald and Lawrence were the celebrated authors, Gerald's best-known book  My Family and Other Animals was itself adapted for  a TV series some time back. Gerald once boasted that the book was so successful that it kept him in cheese (and somehow we think a hell of a lot more.) His brother Lawrence wrote a most exquisite book on the island of Corfu called Prospero's Cell.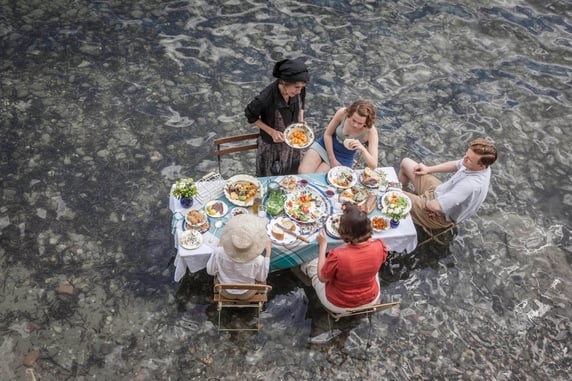 The Durrells, UTV Ireland
Guilty Pleasure
The Joy of the Guitar Riff, 11.00pm, BBC 4
Could there be anything to make a bloke – and let's face it, it is blokes we are talking – feel more guilty? Theintricate ins and outs of Page's powerhouse roughhouse riff for Whole Lotta Love perhaps. Or perhaps, his deliciously emollient  filigree on Stairway to Heaven? We will tolerate anything in the guitar line so long as they don't dig up Lynyrd Skynyrd's Freebird which has to be one of the most tediously awful songs built around a guitar hook known to mankind. And we are talking mankind here, it is guitar riffs after all.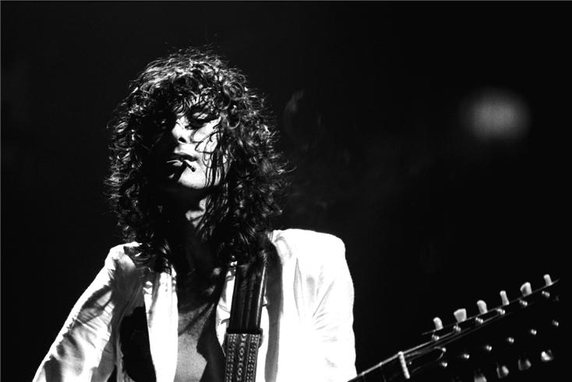 Master Page - bound to figure somewhere in The Joy of the Guitar Riff
See multi-channel TV listings here