Rocker's rocker Brush Shiels and Skid Row will play two gigs in Dublin this Sunday and Brush will also be making an appearance on the Late Late Show on Friday night to break a world marathon record.
At the age of 70 and just two years after a major health scare that saw him fitted with a pace-maker, Brush says he's as fit as a fiddle and he is going to prove it - by setting a new world record.
Brush, the man who taught Phil Lynott how to play bass, will run the first ever Late Late Over-70s Indoor/Outdoor 100-metres Pacemaker Challenge. The route till take him from the set of Fair City in RTÉ to the Late Late studio floor and he's hoping to do it in 14 seconds flat.
If he manages it, bookmakers Paddy Power will give a donation to the Irish Cancer Society. 
Brush has also written a new song to accompany the challenge, The Loneliness of the Short-Distance Runner, and it contains the classic line - "I started doin' it in the coronary unit."
The following Sunday, Brush, who played in Skid Row with the young Phil Lynott and Gary Moore in the sixties, will play two gigs at The Alternative Sunday Social Club at Toners pub on Dublin's Baggot Street with a line-up featuring his son, Jude.
The first gig is at 4.00pm and Ski Row will play a second set at 7.00pm the same evening.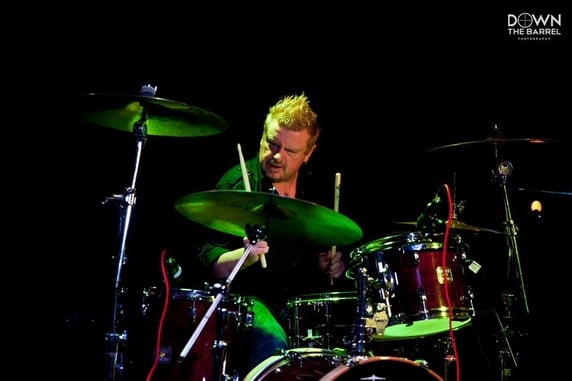 Grant Nicholas
This Skid Row line-up has been together since 2013 and features drummer Grant Nicholas who has previously played with The Godfathers, The Business and with Matthew Shiels. Jude has played with Brush before and also with Shiels Brothers Band. 
Shiels formed Skid Row in 1967 in Dublin. Soonafter Lynott joined as vocalist and later, 15-year-old Belfast guitar virtuoso Moore was recruited to a line-up which also featured Noel Bridgeman on drums.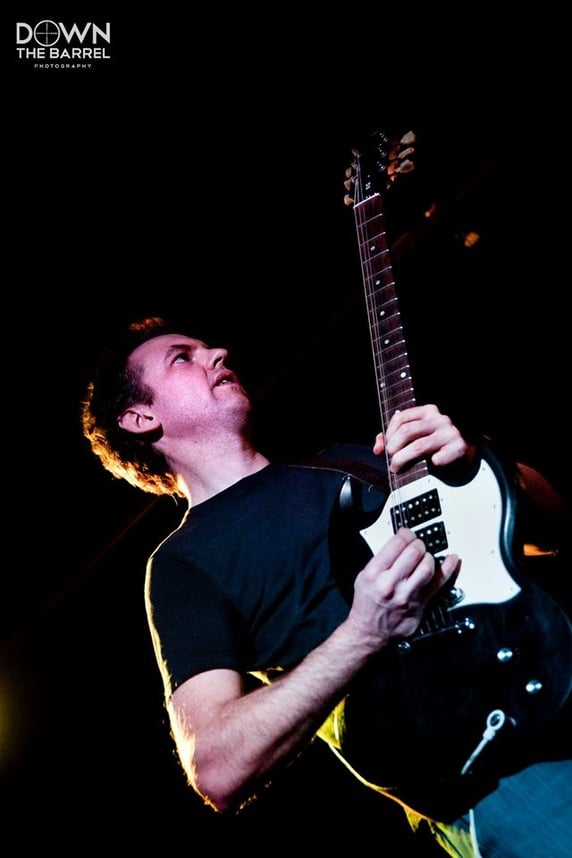 Jude Shields